Suntory Spirits Limited
Whiskey
From the First Whiskey in Japan to World-Class Whiskey

The founder of Kotobukiya (the current Suntory), Shinjiro Torii, began building Japan's first malt whiskey distillery on the outskirts of Kyoto in 1923. The Yamazaki district now known as the birthplace of Suntory whiskey, is an area also known since ancient times for its excellent water by the name of Minaseno.
Suntory introduced Suntory Shirofuda ("white label") in 1929, the first genuine whiskey to be produced domestically. After further refinements to suit the discriminating market of Japan, the premium whiskey Kakubin ("square bottle") was born.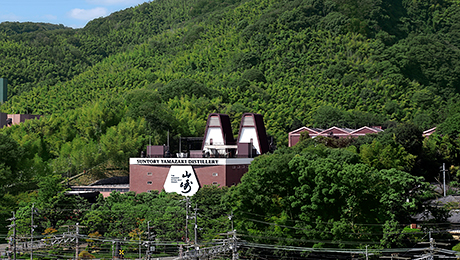 Another distillery was built in 1973 in Hakushu at the foot of Mt. Kaikomagatake in Japan's Southern Alps. Suntory refined its techniques at these two ideal distillery sites to develop a variety of first-rate unblended whiskies and bring to market such products as the single malt whiskies Yamazaki and Hakushu, as well as Hibiki blended whiskey.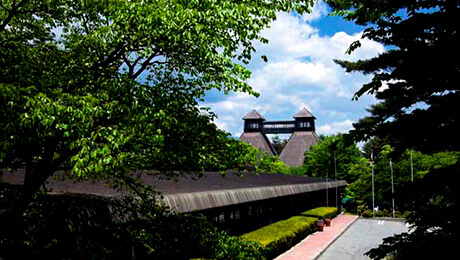 Following these achievements, Suntory has continued to pursue ever higher quality. In 2017, Hibiki 21 Years Old won the top Trophy award in the World Whiskies category at the 22nd International Spirits Challenge 2017, an international spirits competition. It also won the Supreme Champion Spirit award given to the most outstanding product from among Trophy award winners across all categories. This means that Hibiki 21 Years Old was selected as the top spirit out of 1,480 entries spanning across all categories. It is the fifth year in a row for Hibiki 21 Years Old to win a Trophy award (best-in-category).
Suntory Spirits Limited was also recognized as World Whiskey Producer of the Year, an award bestowed upon one whiskey maker in the World Whiskey category for producing a wide variety of high-quality products.
Suntory Whiskey Yamazaki Sherry Cask 2013 also became the first Japanese whiskey to receive the highest score of 97.5 and be selected for World Whiskey of the Year in international whiskey critic Jim Murray's Whiskey Bible 2015. Suntory's other whiskey brands have earned numerous other commendations as well in some of the world's most authoritative international liquor competitions.
Bringing the World's Most Celebrated Spirits to Japan

Wherever you go in the world, you will find spirits of deserved renown. Suntory was determined from an early stage to introduce to Japan the distinctive aromas and flavors nurtured by different nations' climates and traditions, and so established ties with exemplary beverage makers around the world. Through this network we have built a business as the most capable distributor in the Japanese market.
Suntory handles over 70 brands of imported Western wines and spirits.These include such whiskey brands as Jim Beam, Maker's Mark, Ballantine's, and Canadian Club. We also import the Macallan, Bowmore, Laphroaig, and Glenfiddich single malt whiskies, which are becoming increasingly popular today. Other highly regarded liqueurs and spirits of the world we handle include Lejay Crème de Cassis from France, Kahlua coffee liqueur from Mexico, Jagermeister from Germany, Beefeater from England, and Sauza tequila from Mexico. Through our importing activities we give our customers in Japan an opportunity to share in the enjoyment of a wide range of esteemed beverages from around the world.
Domestic Liqueur and Spirits
Creating a New Western Liquor Culture
Suntory's domestic spirits and liqueurs began in 1936 with the launch of Hermes Dry Gin, and since then, Suntory has introduced a variety of domestic Western spirits including liqueurs, plum wines, vodka and others. Many of these have been produced at our plant in Osaka, which marked its 100th anniversary in 2019. Today, products making use of the knowledge and technology gained over this long history of developing Western-style liquor extend from higher-end bottled brands to convenient RTD beverages, and are enjoyed by a wide range of customers.
Leading products include Kodawari Sakaba no Lemon Sour no Moto liqueur, which offers the taste of lemon sours as enjoyed at restaurants and bars at home with the simple addition of soda, as well as Sui, a Japanese gin that offers the enjoyment of gin and soda to restaurants and bars. In the Suntory Japanese Craft series, created from the bounty of Japan's four seasons and the expertise of craftsmen, we also offer ROKU gin, plum wine, including Yamazaki Distillery Reserve Suntory Casked Umeshu and Suntory Umeshu Cask-finished Yamazaki Umeshu Blend, Kanade, a craft liqueur (including Sakura, Matcha, White Peach and Yuzu), and our HAKU vodka.
We will continue offering customers new value across a wide range of categories and businesses, as we take on the challenge of creating Western liquor culture.
Chu-hi and Cocktails
New and Exciting Beverages
Over the decades, Suntory has introduced many types of spirits not traditionally found in Japan, including whiskies and liqueurs. More recently we have also put a great deal of energy into developing ready-to-drink (RTD)*1 alcoholic beverages that make it even easier for people to enjoy a drink.
In the 1990s we developed The Cocktail Bar series, which brought the authentic flavor of bar cocktails into the home, Totteoki Kajitsu no Osake that offer fruity flavors, and the affordably priced Super Chu-hi, which led the canned chu-hi market.
Then in the 2000s we launched Calori, a product that opened up a new category of health-oriented beverages based on a new "low calorie" concept. We also introduced the -196℃ series, using a proprietary method for instantly freezing whole fruit to -196℃. These brands offer new value, and continue to lead growth in the RTD market.
Suntory has been developing products that offer new value to customers by leveraging the expertise in liquor and soft drink businesses that the company has accumulated over the years. These products include -196℃ Strong Zero, which delivers the strong punch of high alcohol content balanced with zero sugar*2; the slightly sweet and mild chu-hi Horoyoi, which has an alcohol content of three percent and is aimed at the young adult consumer; canned Kyogetsu Shochu Hi, which offers the enjoyment of clean taste that is not too sweet; canned Kaku Highball, which lets consumers enjoy the highballs so popular at bars and restaurants in the comfort of their own homes; Kodawari Sakaba no Lemon Sour, another convenient canned beverage that replicates the flavor found in food and beverage outlets; and Non-aru-kibun, a non-alcoholic RTD cocktail that allows customers to enjoy the taste of a cocktail with zero alcohol content.
*1 RTD:"Ready-to-drink" alcoholic beverages, such as canned chu-hi drinks and canned cocktails with a relatively low alcohol content.
*2 "Sugar-free" products do not exceed 0.5 g of sugar per 100 mL (in accordance with nutrition labeling standards)
Shochu
Opening-up a new world of Shochu

Shochu enjoys a broad range of support from its devoted fans, thanks to its various methods of drinking and variegated flavors derived from differing raw ingredients.
Suntory offers an abundant lineup of shochu in four product categories: ko-rui shochu, flavored shochu*, otsu-rui shochu, and ko-otsu blended shochu. We continue to work actively to introduce the richness of shochu to our customers in and out of Japan, thus creating new shochu fans.
*Classified as liqueur for purposes of liquor taxes
Among ko-rui shochu, we offer Kyogetsu, with its ringingly clear flavor derived from mineral water, as well as flavored shochu such as Kyogetsu Acerola. Otsu-rui shochu includes Osumi <sweet potato> <wheat>, which utilizes the combined shochu-making expertise of OSUMISYUZO LIMITED with that of Suntory's expertise in making distilled liquor, as well as various specially designed brands developed jointly with local shochu distilleries steeped in the culture and history of Kyushu and Okinawa. Ko-otsu blended shochu features Muginoka and Hanaimo, perfect for a glass at home for, as well as the barley shochu Wanko and sweet potato shochu Nanko, aimed at restaurant parties, with various products suited to each context. In Ko-otsu blended shochu, Suntory also offers Kyogetsu Shochu Hi, designed specifically for mixing with soda.