From "The Best Beer" to the "Most Beloved Beer"
—A beer created by beer lovers to appeal to beer lovers—
The Premium Malt's keeps taking on new challenges and evolving with the aim of creating a beer that is so delicious, people fall in love with it. We continue providing abundance to our customers and leading the premium beer market in this way.Brewed carefully with an utter refusal to compromise on ingredients and brewing methods, the foam of our beer exemplifies our strong dedication to "Products of the World's Highest Quality " and "Best Quality at the Point of Consumption." We have carried out activities based on our belief that a beer's foam expresses its delicious flavor.In 2018 we are implementing extensive promotion focused on foam, the symbol of the beer's delicious taste.Calling the creamy beer foam of The Premium Malt's produced by a special way of pouring "CREAMY FOAM," as well as our utter refusal to compromise on ingredients and brewing methods, we will promote this to customers at all points of contact.We will also continue exporting The Premium Malt's from Japan so overseas customers can enjoy it, mainly in South Korea, Taiwan, and other parts of East and Southeast Asia.
We will work to develop products while continuing to pursue these ideals for all our products, including The Premium Malt's.
Suntory's Choice to Brew Using 100% Natural Water
Suntory insists on using only 100% natural water drawn from underground for our beer, happoshu, and new-category beer-flavored beverages produced in our 4 plants in Japan.
Since 1963 when Suntory first began making beer, we have thoroughly concentrated on the quality of water, which makes up for about 90% of the raw materials. Accordingly, we build our plants in locations with abundant fresh water to take advantage of the contained amount and excellent balance of minerals and ions when producing our beverages. The water is drawn from deep wells and has been filtered through many rock layers over geologic time, making it pure and of reliable quality.
From 2011, in order to express our persistence in water quality, we have started attaching the logo "Made in Natural Water Beer Plants" to all of our beer products and beer-flavored beverages produced in our 4 plants and have delivered these to our customers.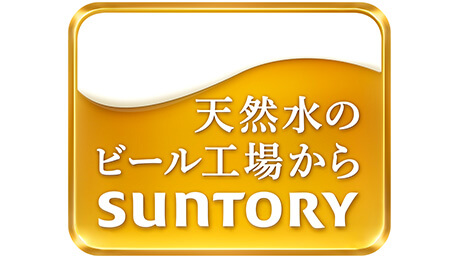 Our Commitment to Creating Beverages That Add Value
In 1986, Suntory released the 100% barley Malt's beer, and in 1994 we established the happoshu market with the introduction of Hop's Draft. We continue to introduce value into new categories, including Jug-nama, which uses corn as its base, and Kinmugi, with its barley carefully selected for flavor, as well as the reduced-carbohydrate Kinmugi (75% Less Sugar) *1. In 2015, we released The Premium Malt's Master's Dream in the super premium class and The Malt's as an "umami" beer. In March 2016, we released The Premium Malt's Kaoru Ale as a new concept of ale beer.
Suntory has also actively developed new products bringing new value to consumers in the non-alcoholic beer-flavored beverages category, in which demand is rising. In August 2010 we released the world's first*2 non-alcoholic, no-carbohydrate, zero-calorie*3 beer-flavored beverage, All-Free. Both its functions and its "properly beer-like flavor" and "clean aftertaste" have been highly regarded.

We will continue our unceasing efforts in our R&D to deliver new value to our customers.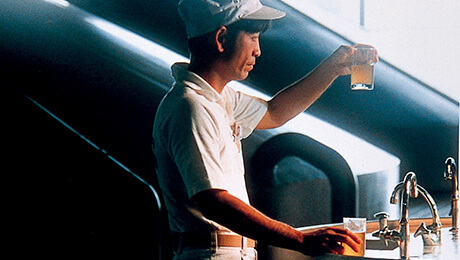 *1 Compared to Suntory's Kinmugi
*2 In the beer-flavored beverages category, according to a survey performed by Suntory
*3 In accordance with nutrition labeling standards