With the aim of further enhancing the management foundation of the Suntory Group, we have established Suntory MONOZUKURI Expert Ltd., Suntory Business Systems Ltd., and Suntory Communications Ltd. in 2017.
Suntory MONOZUKURI Expert Ltd.
Suntory MONOZUKURI Expert Ltd. is a cross-functional company engaged in the common work in MONOZUKURI of each of our Group companies.
[Main Operations]
・ Promotion of quality assurance throughout the entire value chain from raw material procurement through manufacturing, sales, and consumption
・ Development and introduction of production technologies, and cultivation of human resources in MONOZUKURI
・ Business efficiency improvement and cost reduction throughout the entire supply chain
Through these operations, we make the most of our technological and professional expertise, contributing to greater customer satisfaction by providing solutions to our Group companies and creating value.
Suntory Business Systems Ltd.
Suntory Business Systems Ltd. brings together the work and functions common to the various members of the Suntory Group, in order to further streamline Group management, approaching the work with professional expertise in each field.
<Main Work and Functions>
・Group internal information system development
・Shared services across the accounting, general affairs, and personnel affairs fields
・Support and assembly of sales department backyard work
・Group internal business support and diversity and inclusion implementation
Taking responsibility for these functions will not only enhance the Suntory Group's competitive edge overall and contribute to its creation and improvement of value, but also work toward providing customers with ever better products and services.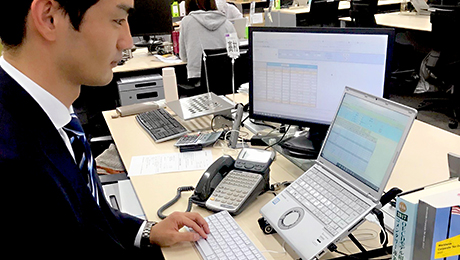 Suntory System Technology Limited
Suntory System Technology Limited is responsible for formulating and promoting Suntory Group IT strategy, and for utilizing IT to support operational reforms at Group companies.
[Main Operations]
・Formulating and promoting IT strategy
・Planning, development and operation of information systems and IT tools
・Research and analysis of IT trends, and validation and deployment of the latest technology
・IT-related risk management
Through these operations, the company works to put in place an IT platform that will enable Suntory Group companies in and outside of Japan to more reliably deliver better products and services to their customers, and to strive for each to become a "Growing for Good." company by enhancing their competitive strength.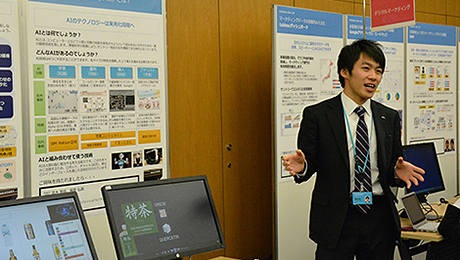 Suntory Communications Ltd.
Focusing on Suntory Group marketing communications as its field of business, this company provides solutions to Group companies, fulfilling their needs one step ahead.
All approaches from package design and advertising through customer service make use of digital technology, designing optimized communications in order to work toward bringing "inspiration, surprise, and emotion" to customers.