STORIES
─The Front Lines of Sustainability Activities
Release date: April 27, 2023
Circular Agriculture Initiatives at Tominooka Winery in Japan (Part 1)
Presenting series of stories from Suntory employees on various Suntory Group sustainability initiatives. The first story introduces initiatives at Tominooka Winery in Japan, which has a history of more than 100 years and is known for its innovative circular agriculture approaches. We talked with Kohei Oyama, General Manager-Technique of the Tominooka Winery.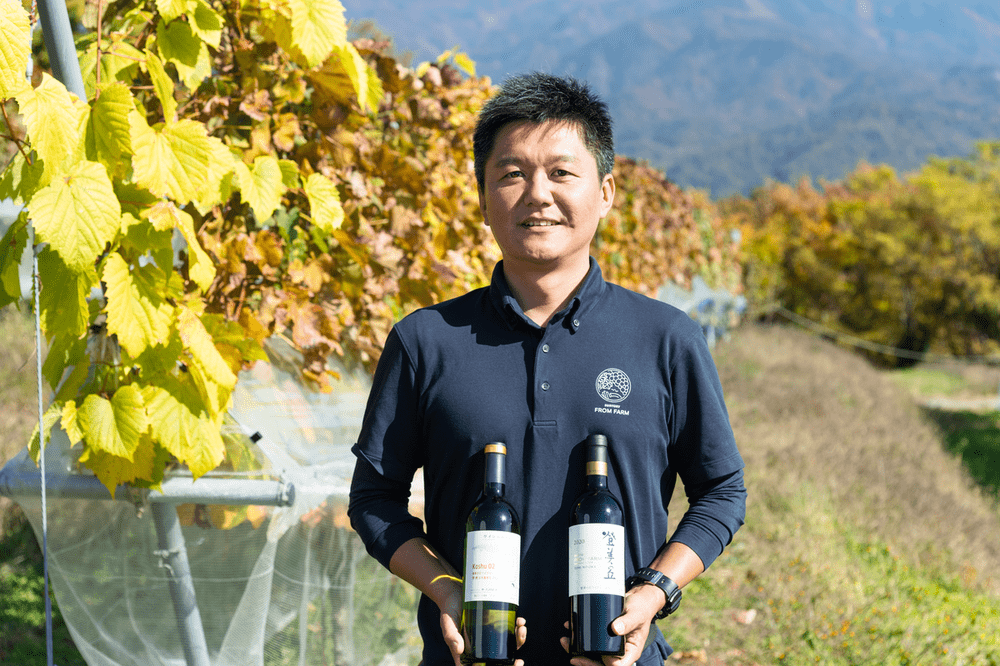 Working Together with the Local Community to Confront the Issue of Aging Local Grape Producers
Tominooka Winery has over 100 years of history and was remodeled into a winery that offers hands-on experiences in September 2022. A wide range of experimental approaches are being implemented at Tominooka Winery's vineyards aimed at driving solutions to social issues and climate change. The winery is also engaging in circular agriculture in pursuit of sustainability.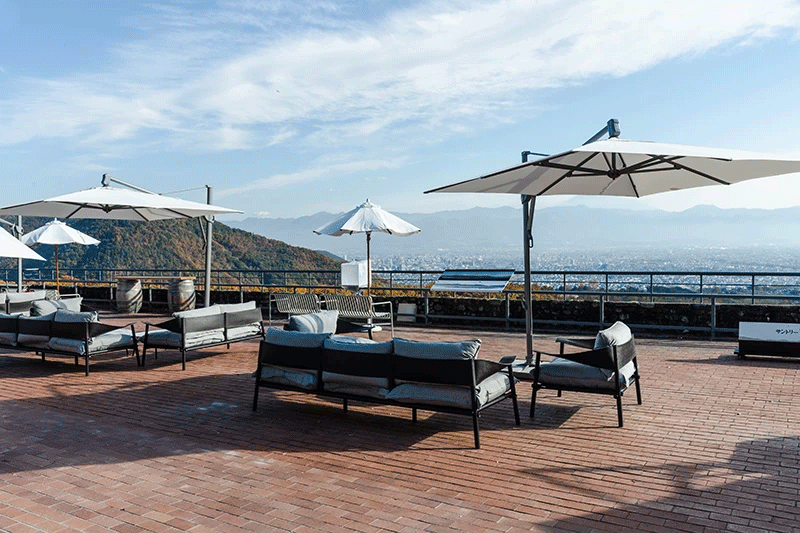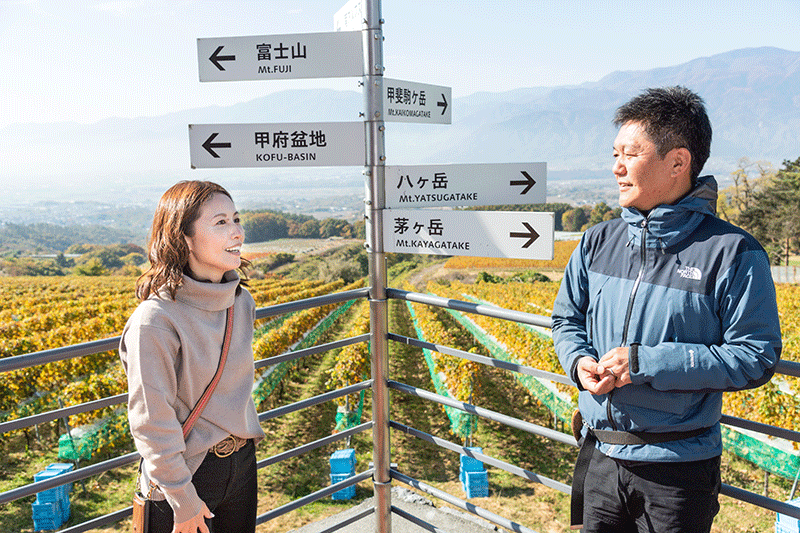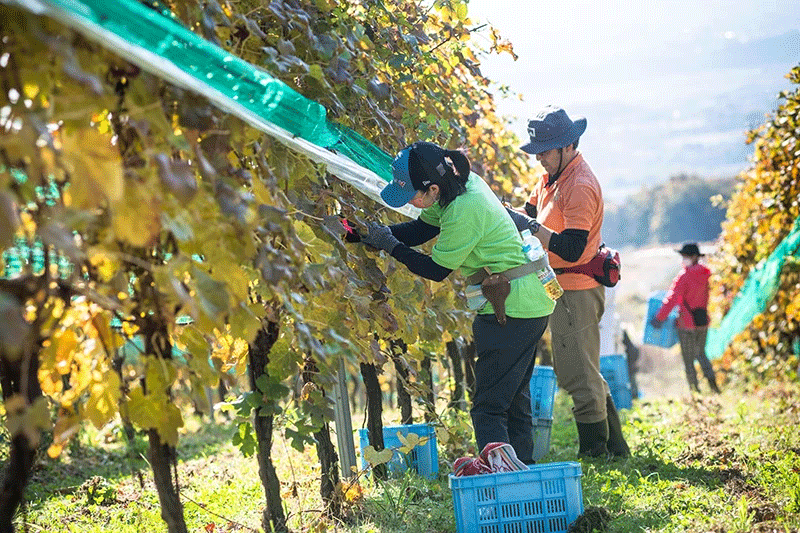 According to Oyama, "The yield of Koshu, a variety indigenous to Japan, in Yamanashi Prefecture peaked at about 8,000 tons around 1999 and has declined to about 3,000 tons in recent years. More fields are also being abandoned and not cultivated due to the increasing age of producers and shortage of successors. We held discussions with government bodies including Yamanashi Prefectural Government and local community to learn where such abandoned fields were, and have created vineyards in three locations in Yamanashi with a total area of 16 hectares. People helped plant vines in the fields and we also participated in community cleanup activities. We heard voices from the local community that such activities have led to community revitalization. Sustainability is not just about the environment but also about interpersonal relations."
What is the "4 per 1,000" Initiative That Is Key to Circular Agriculture?
One of the agricultural methods Tominooka Winery is attempting to implement is cultivating crops without the use of pesticides and allowing grasses to grow (cover crops). This has been a recent topic in circular agriculture, and Tominooka Winery has been practicing this method since around 2000 to improve the clay soil. The effect of the undergrowth is to promote soil aggregation, which makes the soil have more microorganisms and beneficial insects, resulting in a richer in biodiversity. When you put your hands in the soil where grasses are growing, you can tell that it's rich by its soft, loose texture. The winery hasn't changed its approach of sparing no effort for the qualities of the grapes.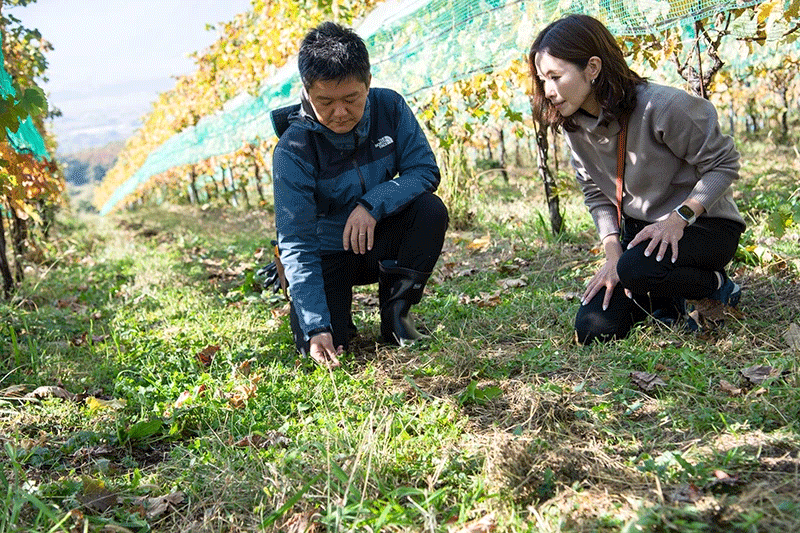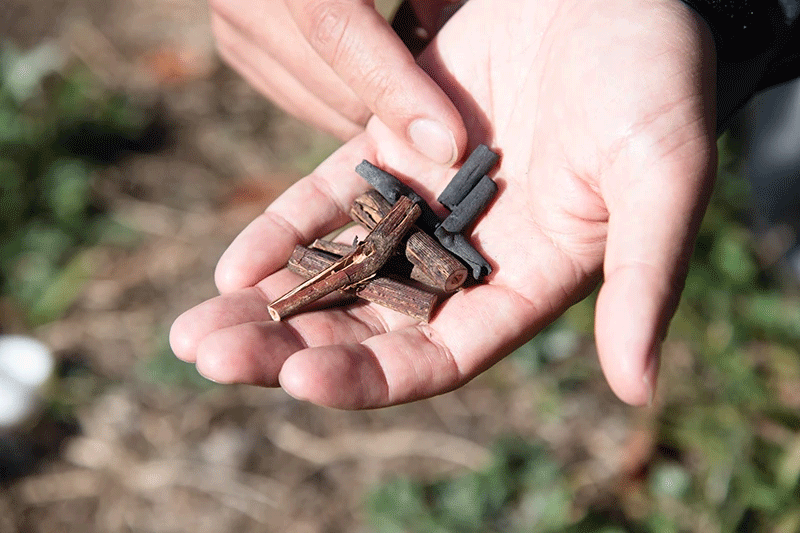 Agricultural methods that contribute to the "4 per 1,000" Initiative in Yamanashi are also attracting attention. This is a global initiative to mitigate global warming by increasing the amount of carbon stored in the soil by 0.4% each year, and Yamanashi has been participating in this since 2020. Tominooka Winery has started carbonizing pruned branches and returning them to the land so that the carbon dioxide absorbed by the grapes is stored in the soil. "We're trying this first in organically farmed vineyards, and people from local wineries interested in this are coming to see the process. We'd like to get numerical data on its effectiveness and publicize it to expand the initiative furthermore," says Oyama.
(Continued in Part 2)