SUNTORY HALL CHAMBER MUSIC GARDEN
FINALE 2018
【Change of Cellist 】
Due to personal reasons, the cellist Robert Nagy will be unable to appear on the following concert. Edison Pashko will perform in his place. Please note that tickets will not be refunded.
Date/Time

Sunday, June 17 2018 | 14:00 (Doors open at 13:30)
Venue

Blue Rose (Small Hall)
Performers

Vn: Kyoko Takezawa, Reiko Watanabe, Kyoko Ogawa
Va: Yoshiko Kawamoto, Nao Tohara
Vc: Tsuyoshi Tsutsumi, Hitomi Niikura
Hrp: Naoko Yoshino
String Quartet: Küchl Quartett (1st Vn: Rainer Küchl 2nd Vn: Daniel Froschauer Va: Heinrich Koll Vc: Edison Pashko)
Piano Trio: Trio Wanderer(Vn: Jean-Marc Phillips-Varjabédian Vc: Raphaël Pidoux Pf: Vincent Coq)

Suntory Hall Chamber Music Academy Selected Ensemble
 Piano Trio: Rheia Trio (Vn: Kyoko Ogawa Vc:Yoko Kato Pf: Asaki Inoh)

CMG Ensemble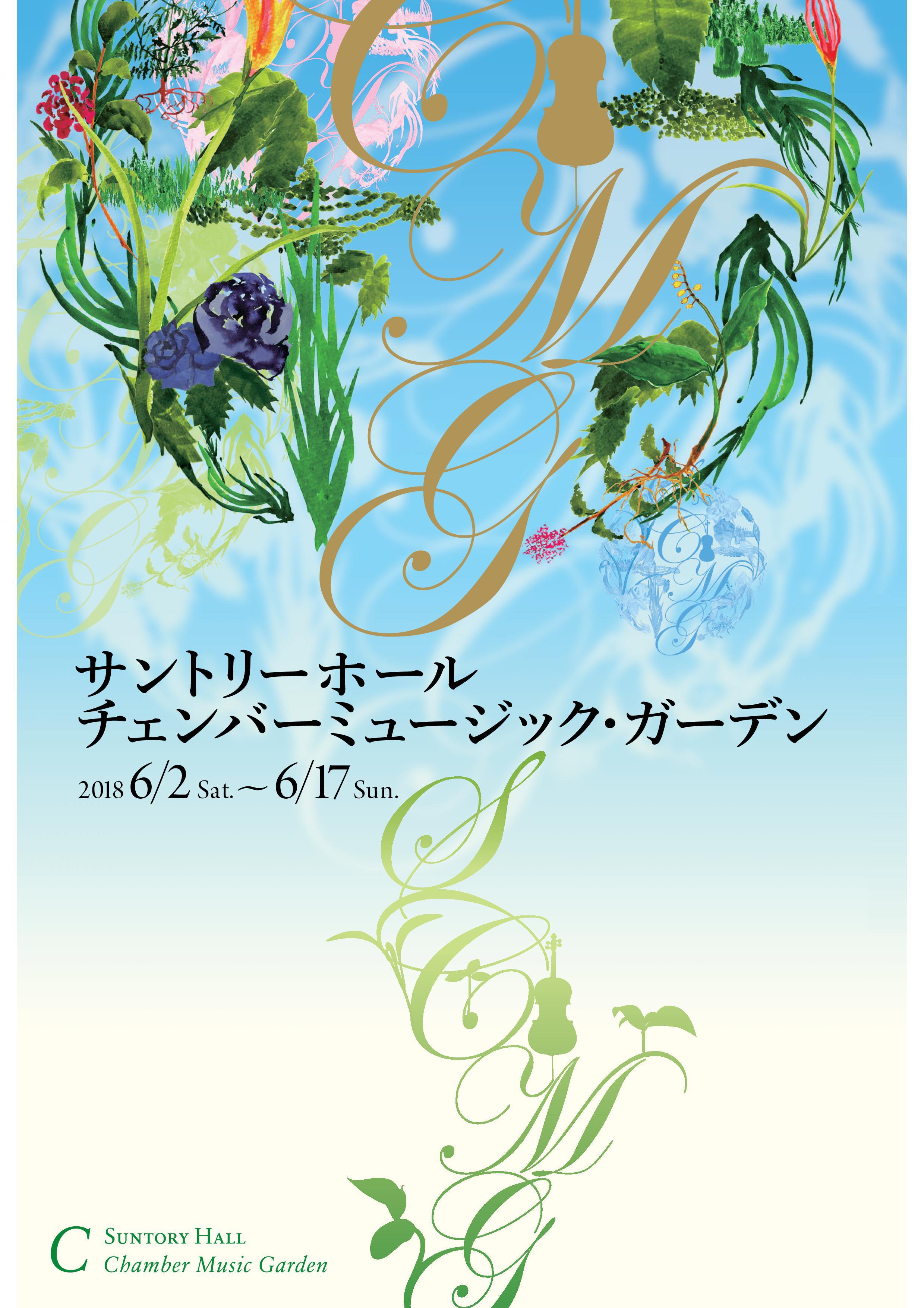 Program

Mozart: String Quartet No. 17 in B-flat Major, K458, "Hunt"
 I. Allegro vivace assai

Dvořák: Piano Quintet No. 2 in A Major, Op. 81
 II. Dumka: Andante con moto
 III. Scherzo (Furiant): Molto vivace

Debussy: Danse sacrée et danse profane, and more.
Tickets

Reserved Seat¥6,000 Sideview¥4,500 Student¥1,000
Booking opens on March 3, 2018

*Pre-sale Period for Suntory Hall Members Club: Feburary 10 – 23, 2018
 Pre-sale is not operated at Box Office.
 Details of the Suntory Hall Members Club. http://suntoryhall.pia.jp
 (only in Japanese/membership eligible for residents in Japan)
*Early Bird ¥5,000
 Sales Period: Feburary 10 – 23, 2018
 To get Early Bird Discount, please join the Suntory Hall Membership via our website:
 http://suntoryhall.pia.jp (only in Japanese/membership eligible for residents in Japan)
*Student Ticket (age 25 or younger) : To be purchased only at Suntory Hall Ticket Center (Phone, WEB, Box Office). Student ID required for admission.

Click here for tickets inquiries
Presented by

Suntory Hall
Supported by

LIBERA corporation
Contact

Suntory Hall 0570-55-0017 [Domestic Calls only] / 81-(0)3-3584-4402

*Concert details such as program, performer, or concert start time are subject to change.
*No admittance to pre-school children except for the special programs for children.
*Even if we had a Sold-Out at Suntory Ticket Center, some tickets might be still on sale at the organization indicated as "Contact" on each concert page.
*Sales period may differ depending on payment method.
*Depending on concerts, tickets may not be available at Suntory Hall Ticket Center.