Suntory Hall Chamber Music Garden
PRECIOUS 1PM VOL. 2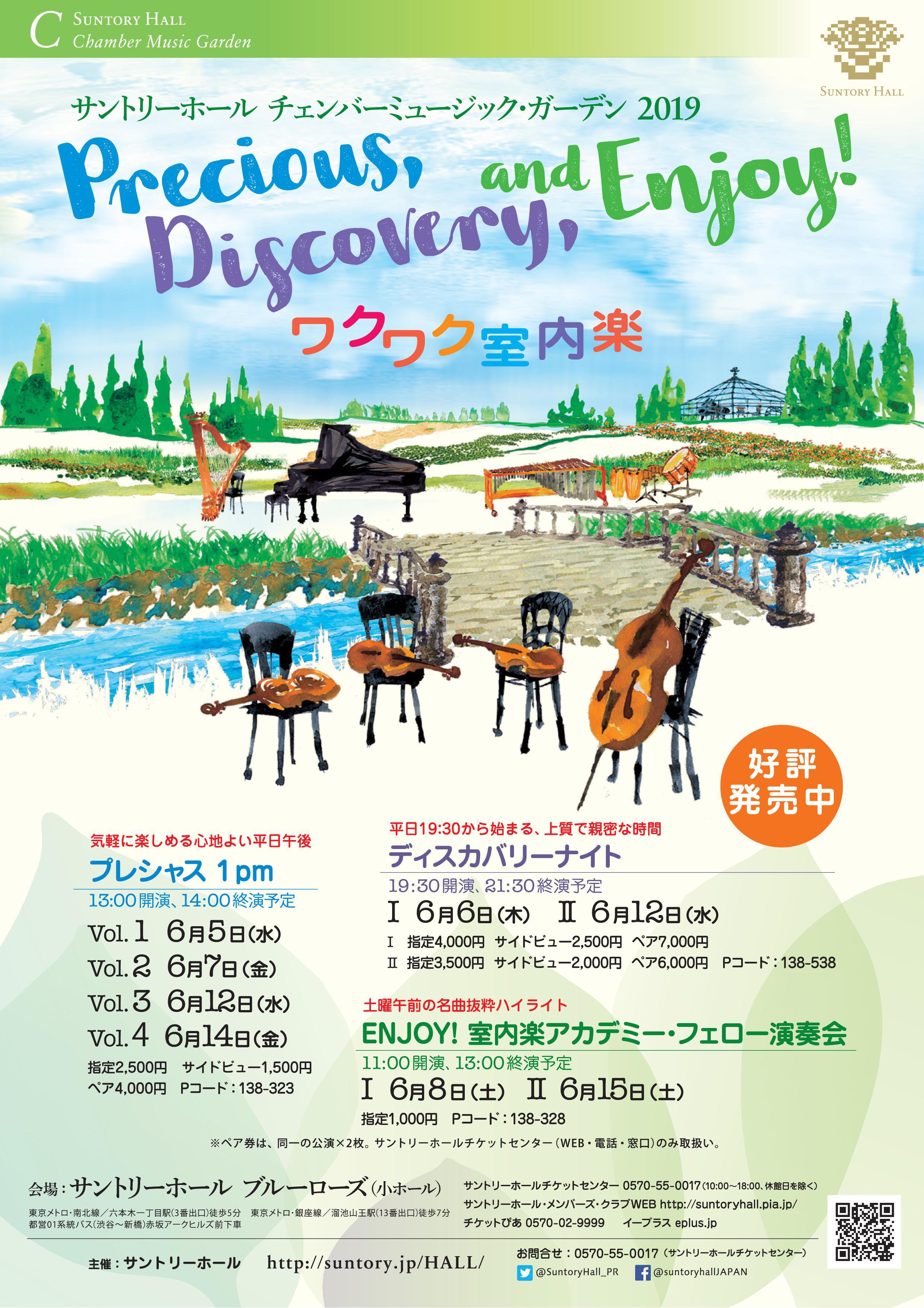 Date/Time

Friday, June 7 2019 | 13:00-14:00 (Doors open: 12:30)
Venue

Blue Rose (Small Hall)
Performers

Vn: Mone Hattori
[Sonata]
 Pf: Susumu Aoyagi
[Piano Trio]
 Vc: Takayoshi Okuizumi *
 Pf: Yu Sakaguchi

*Change of Cellist
Due to personal reasons, the cellist Eito Sugai will be unable to appear on the following concert. Takayoshi Okuizumi will perform in his place. Please note that tickets will not be refunded.
Programme

Shostakovich: Piano Trio No. 2 in E Minor, Op. 67
Prokofiev: Violin Sonata No. 1 in F Minor, Op. 80
Tickets

Reserved Seat¥2,500 Sideview¥1,500 Pair¥4,000
Booking opens on March 2, 2019

*Pre-sale Period for Suntory Hall Members Club: Feburary 9-22, 2019
 Pre-sale is not operated at Box Office.
 Please join the Suntory Hall Members Club via our website: http://suntoryhall.pia.jp
 (only in Japanese/membership eligible for residents in Japan)
*Pair Ticket: To be purchased only at Suntory Hall Ticket Center (WEB, Phone, Box Office).
Presented by

Suntory Hall
Supported by

Rohm Music Foundation