Quality / Sustainability
Water, CO2

Containers and packaging

Suntory Group Plastic Policy

* The SBF group is promoting sustainability management in the field containers and packaging with Suntory Group.

Health
Clarification of Materiality
We used global trends relating to the SDGs as the basis for an analysis of issues in terms of their importance to our shareholders and other SBF Group stakeholders, and also from the viewpoint of opportunities and risks in the context of our medium- to long-term management strategies. After assessment and verification by third-party organizations, we selected five of the 17 SDGs as goals or highly significant initiatives. They are Goal 6 (Clean Water and Sanitation), Goal 3 (Good Health and Well-being), Goal 8 (Decent Work and Economic Growth), Goal 12 (Responsible Consumption and Production), and Goal 13 (Climate Action). We will continue to expand our activities in these areas.
Greenhouse Gas Reduction Goals Environmental
Targets toward 2030 Certified by SBT Initiative
The Science Based Targets (SBT) international initiative has certified the CO2 and other greenhouse gas reduction goals for 2030 of the Suntory Group as fulfilling science-based standards to achieve the 2℃ target in the Paris Agreement.

We plan to submit our newly revised GHG emissions reduction targets for 2030 aligned with the 1.5℃ target to the SBT initiative in order to receive certification regarding their scientific-based standards by the end of 2021.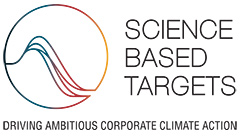 Suntory Group's Activities
Signing of United Nations Global Compact
The Suntory Group supports international standards such as the Universal Declaration of Human Rights as well as the United Nations Guiding Principles on Business and Human Rights, and it has signed the United Nations Global Compact, which contains universal principles for human rights, labor, and the environment advocated by the United Nations.
* Sustainable Development Goals (SDGs) are targets that should be reached globally by 2030 that were adopted at the UN Sustainable Development Summit held in September 2015.
The SBF Group is working sustainability initiatives with Suntory Group.
For more information (Suntory Global Site)
Quality Assurance
Quality Policy
Suntory Quality Policy All for the Quality
Quality Assurance
Our mission is to contribute to the happiness and wellbeing of our customers by listening to their opinions with sincerity and delivering safe and secure products.
To this end, the Suntory Group as a whole will abide by the quality policy "All for the Quality."
We also believe that in order to continue to provide products that are loved and supported by customers , it is essential that every department involved in the supply chain shares the same passion and carries out their activities with integrity.
By instituting the Quality and Food Safety Policies for Soft Drink Manufacturing and continuing efforts to maintain and improve our quality level, we hope to become a beverage company that earns the highest trust from its customers.
Quality policy / Food safety policy for beverage production
We manufacture products that meet or exceed relevant safety standards and will continue to respond to the needs of our customers and earn their trust.
Each and every member of the Suntory Group involved in the beverage production wholeheartedly strives to manufacture each and every product with good taste from the customer's perspective and fulfills his/her responsibility.
We abide by laws and regulations, and pledge to work continuously to improve the corporate quality as well as the product quality, thus delivering safe and reliable products to our customers.
In order to earn the trust of our customers, we will provide them with easy-to-understand information. We earnestly listen to customer opinions and endeavor to reflect them in our products.
We continue to aspire to greater product quality by observing international quality standards, such as ISO / HACCP and applying the know-how of "manufacturing" that Suntory has developed over many years, and by placing a very high priority on the safety of products.
We will continuously improve the effectiveness of the quality management system and the food safety system on each and every process by ensuring SDCA/PDCA cycles properly and by regularly reviewing their systems.
SBF Group Environmental Policy and Target
Basic Principles of Suntory Group's Environmental Policy
The Suntory Group positions environmental management as the foundation of its business activities, and is committed to passing down a sustainable and vibrant society to future generations from the perspective of our entire value chain.
(Established 2013, Revised 2015)
1

Achieving water sustainability

As a corporation that espouses the philosophy of Mizu to Ikiru (living with water), we treat water, the most important resource for our business, carefully and contribute to the healthy circulation of water in the natural environment.
2

Taking initiative in conserving biodiversity

As a company that relies on the riches of water and agricultural produce, we strive to conserve biodiversity, the source of their blessings, for the future.
3

Promoting the 3Rs in innovative ways for an effective usage of resources

In order to help bring about a recycling-oriented society, we promote the 3Rs (reduce, reuse, recycle) of raw materials and energy resources by continuously refining our technologies.
4

Mobilizing group-wide efforts to become a low-carbon company

We strive to reduce the emission of greenhouse gases throughout all of our workplaces in order to prevent climate change.
5

Communication with the Society

We strive to pass down vibrant global environment for the next generation by active disclosure of information and engagement in activities through interaction with society.
Environmental Targets
SBF is supported by the blessings of our natural environment and is therefore responsible for constructing a sustainable society. To achieve this goal, we set the new Targets toward 2030.
SBF Targets toward 2030
We have set two targets for reducing environmental impact in our business activities.
1. Water

Reduce water use at our plants 15% globally *1

Reduce water used for washing and cooling manufacturing facilities and containers at plants, promote the reuse of water resources, etc.

2. Greenhouse gas (GHG)

Reduce GHG emissions from our direct operations 50% *2

Reduce GHG emissions across our entire value chain by 30% *2

Reduce the weight of containers; promote containers utilizing recycled materials and bio-based materials

Active implementation of vending machines which consume the lowest amount of power in Japa

*1 Reduction in terms of per unit production based on the assumption of 2015 business domains

*2 Based on emissions in 2019
Suntory Group Plastic Policy
Expressing gratitude toward the Blessings of Nature that are the source of Suntory's products, the Suntory Group will provide strong leadership for transforming into a recycling-oriented and zero carbon society to bring about a world where diverse animal and plant life shines and resonates. With its diversity in usage and convenience, plastic has made our lives easier.
The plastic containers and packaging we use serve a useful function, but to prevent them from having a negative impact on the global environment, we will promote problem-solving efforts together with various stakeholders. Each employee of Suntory will work on taking responsible action to solve problems and take the initiative in bringing about a sustainable society.
1

Recycle & Renewable:
Aim to switch all the PET bottles used globally for Suntory products to be made of recycled or plant-based material by 2030, achieving zero use of virgin petroleum-based materials.
Actively work and collaborate with government agencies, industry, environmental non-governmental and non-profit organizations for the measures necessary to develop an efficient recycling system based on the situation of each country where we do business.
2

Reduce & Replacement:

Reduce the amount of plastic used by changing the design of containers and packaging and look for the introduction of alternative containers that do not negatively impact the environment in order to effectively utilize resources.
3

Innovation:

Actively invest in innovation for materials and processes that improve the recycling rate and minimize environmental impact.
4

New Behavior:

Promote activities that drive change in consumer behavior. Each Suntory employee will work to change their lifestyle, promote sorting and collection, and actively participate in social contribution activities such as cleaning up rivers and beaches.
SBF Health Policy
1

In order to satisfy the health needs of consumers worldwide, we will continue to expand our portfolio of products which satisfy your taste buds, body and mind, as well as provide services to contribute to healthy and positive lifestyles.

2

We will perform research that contributes to the health of consumers and will develop more natural, healthy products for world by using the expertise we have cultivated in Japan over many years in developing beverages which are sugar-free, low-sugar, and fortified for better health.

3

We will base labeling and communication on the guidelines from government agencies and industry groups in each country and region, and will endeavor to make it easier for consumers to select healthy beverages.

4

We will contribute to solving global health issues through joint research with external
specialized institutions and through other communication with various stakeholders.