To realize coexistence with society and nature and become a truly valuable company, the Suntory Group is working toward the realization of our corporate philosophy "To Create Harmony with People and Nature" by developing a variety of activities together with stakeholders.
Activities of Overseas Group Companies
Sustainability Vision
Suntory Group Sustainability Vision
The Suntory Group's vision on sustainability
As a multifaceted consumer-oriented company, we are dedicated to realizing our mission "To Create Harmony with People and Nature." This means promoting a sustainable society where nourishing and enriching people's lives and conserving the natural environment go hand in hand. To realize this ambition, we deeply respect the blessings of nature on which our products rely, and engage in a range of corporate social responsibility activities to promote responsible environmental management that ensures sustainable use of natural resources and a healthy natural water cycle. In addition to delivering safe, high-quality products and services that consumers love, we continue to look for opportunities across our entire value chain to contribute to a sustainable society.
Our world faces a wide variety of environmental and social issues, such as water shortages, loss of biodiversity, climate change, pollution and increasing waste, poverty, human rights violations, and more. The Sustainable Development Goals (SDGs)* adopted at the 2015 UN Summit call on businesses to address social issues and to promote a sustainable society. While the world works to solve these problems together, we will continue to tackle these issues as we expand our global business based on our vision "Growing for Good".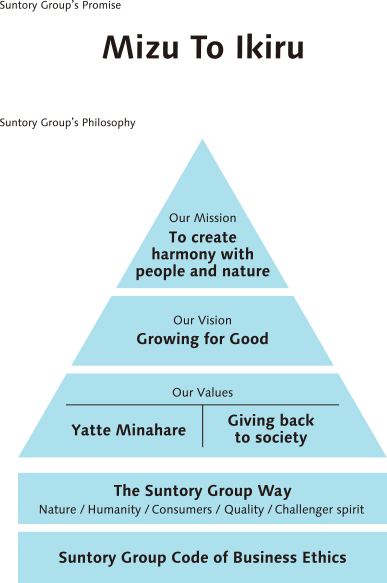 Clarification of Materiality
We used global trends relating to the SDGs as the basis for an analysis of issues in terms of their importance to our shareholders and other SBF Group stakeholders, and also from the viewpoint of opportunities and risks in the context of our medium- to long-term management strategies. After assessment and verification by third-party organizations, we selected five of the 17 SDGs as goals or highly significant initiatives. They are Goal 6 (Clean Water and Sanitation), Goal 3 (Good Health and Well-being), Goal 8 (Decent Work and Economic Growth), Goal 12 (Responsible Consumption and Production), and Goal 13 (Climate Action). We will continue to expand our activities in these areas.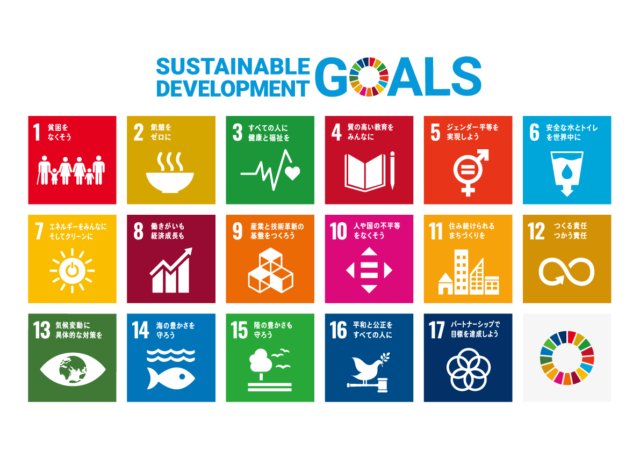 * Sustainable Development Goals (SDGs)
Sustainable Development Goals (SDGs) are targets that should be reached globally by 2030 that were adopted at the UN Sustainable Development Summit held in September 2015.
Activities of Overseas Group Companies