Suntory Beverage & Food Asia Pacific (SBFAP)
Head Office

128 Beach Road, #12-01, Guoco Midtown, Singapore 189773

Established

SBFAP, a fully owned subsidiary of Suntory Beverage and Food Ltd., is the APAC headquarters managing 2 product categories – Beverage and Health Enrichment, with many brands in leading positions in their respective national markets.

Business
activities

Production and sales of Beverage and Health Enrichment products in Asia Pacific

Website
Suntory Beverage & Food Thailand (SBFT)
Head Office

17th Floor, Kian Gwan Building 2, 140/1 Wireless Road Lumpinee, Patumwan, Bangkok 10330

Website
Suntory PepsiCo Vietnam Beverage (SPVB)
Head Office

5/F, Sheraton Saigon Hotel & Towers 88 Dong Khoi Street, District 1 Ho Chi Minh City, Vietnam

Website
Suntory PepsiCo Beverage Thailand (SPBT)
Head Office

9th Floor, 622 Emporium Tower, Sukhumvit Road, Klongton, Klongtoey, Bangkok 10110, Thailand

Website
Suntory Garuda Group (SGB)
Frucor Suntory Group
Head Office

86 Plunket Ave, Manukau City, Auckland 2104, New Zealand

Website
Company Overview and Philosophy
SBFAP's sustainability strategy
SBFAP
At SBFAP, we aim to be in harmony with nature and society to achieve long-term sustainable growth. It is our priority to accelerate sustainability management and contributions to local societies. We look towards Growing for Good with our people and our values. Whilst striving to deliver the highest quality products and services to our customers, we also make every effort to contribute to the fruitful development of culture, lifestyles and a global sustainable environment.
SBFAP believes in fostering valuable relationships with consumers, partners, employees and communities to achieve a sustainable balance between People, Planet & Profit.
Frucor Suntory
Established over sixty years ago, Frucor Suntory is a leading beverage manufacturer across the Oceania region, employing over 1200 people across our Commercial offices (Auckland, Sydney), two manufacturing sites in New Zealand (Auckland, Napier) and 5 DCs across the region (Auckland Brisbane, Sydney, Melbourne, Perth)
We are united by our hunger to make drinks better - we manufacture, market and distribute over 20 brands, including V Energy, BOSS Coffee, Maximus, NZ Natural and Simply Squeezed. In New Zealand we have a long standing partnerships with PepsiCo and Sanitarium, offering end to end solutions for their fantastic range of beverages, including Pepsi Max, Gatorade and Rockstar.
Code of Ethical Conduct
SBFAP has set high standards for corporate governance, as should any responsible company. We strive for transparency of corporate management strategy for our stakeholders. We fully comply with corporate governance laws, and our business is guided by a Management Team with diverse and extensive business experience. In line with our Anti-Bribery & Corruption and Conflict of Interest Policies, all employees went through a training session to help them understand the importance of accountability in their actions. The policies serve as a guidance for our employees in terms of day-to-day decision making.
Quality Assurance
SBFAP established its Group Quality & Regulatory Affairs department as part of our efforts to become a best practice company. The mission of the department is to offer the best products and services, compliant with relevant laws and regulations, to our customers and consumers throughout the entire product value chain: from research, planning, development, procurement, registration, production, distribution, sales until the moment of consumption. This is in line with SBFAP's company promise, mission and vision, and guided by principles, policies and standards for ensuring consistency across the group. These principles, policies and standards focus on the following areas:
Customer Focus
Enhanced Innovation
Risk Management
Essence of Lean, Clean & Green
Brand Image & Reputation Protection
Ownership, Shared Responsibility & Accountability
Strategic Partnership
Working together with the various functions and management levels of the supply chain, the Group Quality & Regulatory Affairs department enacts mechanisms and structures related to quality management. This helps to ensure cross-functional quality excellence throughout the Group, for better organization and quality management.
Our Initiatives
Frucor Suntory: 2030 Sustainability Goals
Like our parent company Suntory, we've set ourselves ambitious targets to make sure our business is fit for the future.
We are actively working towards achieving these five key goals by 2030:
Reduce CO2 emissions by 35%
Zero waste to landfill
All packaging to be recyclable by 2030
Reduce water usage by 20%
One in three drinks we sell to be low to no sugar
Water
Suntory Beverage and Food Thailand (SBFT): SBFT conducts Mizuiku program "Save the Water to Save the World"
In 2021, SBFT have continued to increase environmental sustainability efforts by working with the Center for Environmental Studies Thailand (EEC Thailand), along with the company's volunteer employees, to conduct Mizuiku – Nature and Water Education Program for youth in Phuket community to convey knowledge of water conservation, cultivate awareness, and inspire local children through various activities under the concept of "Save the Water to Save the World". SBFT has built a good platform for encouraging local children to have awareness of environmental conservation, which was achieved by gathering knowledge from Suntory and EEC, and then teaching the local children in Phuket. During the program, water-conservation knowledge together with stories about marine resources and conservation guidelines were shared with the children. These stories cover the importance, benefits, and threat of water; origin and functions of headwater that give abundance to ecological systems on land and in the sea; waste management; and value creation for waste, along with beach cleaning and DIY waste workshop. Children were encouraged to apply knowledge gained from participating in the activities, and to share it with their friends and families, and extend the knowledge to achieve sustainable water conservation for the better future.

Suntory PepsiCo Vietnam Beverage (SPVB): Launching the "Million Trees – For A Green Vietnam" Program 2021
SPVB and Quang Ngai Provincial Youth Union held a launching ceremony and planted more than 6600 trees in nearly 5.5 hectares of forests in Minh Long District, Quang Ngai Province in Vietnam in 2021. This program is part of the framework of the "Million trees – For a green Vietnam" program. After 5 months of launching, the program "Million green trees – For a green Vietnam" has accomplished many feats, including planting and taking care of 30,000 new trees in watershed areas at Quang Nam and Quang Ngai forest, and attracting participation from society. Supporting activities such as the "Green Commitment" campaign has encouraged 28,407 registrations and 18,876 participants for "Green Action", while the "Million green trees" photo contest has attracted 2,419 submission, reaching more than 10 million people, with thousands of share and engagement, and communication activities were widely deployed on social platforms with 3,216 news posts on the province-level fan page and 219,878 news posts on district-level fan page, attracting over 25 million reaches, all of which were effective in attracting more participation from society. The series of closing activities of the program have been organized in a meaningful and practical way to explore the PoMu forest, plant more trees and give gifts to the minority and indigenous people in Quang Nam Province.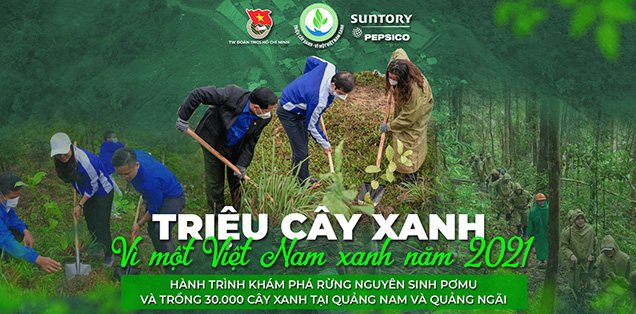 Suntory PepsiCo Vietnam Beverage (SPVB): Launch of educational program for children to learn about water conservation 2021
SPVB together with Central Council of Young Pioneer Organization launched an educational content of the program "Mizuiku – I love clean water", where a 2D cartoon about water resource preservation was created for children in Vietnam. There were a total of five episodes produced which consisted of five interesting adventures, replicating the message of protecting water resource in a new yet friendly way for children in Vietnam. Subsequently, full episodes with Bi-lingual subtitles were uploaded on the Youtube Channel of Vietnamese Children and Mizuiku for many more generations of children to watch and learn. SPVB hopes this educational content will spread the environmental message to society. The Mizuiku program conducted by SPVB in Vietnam continues to be a successful program in educating children about water conservation.
Suntory PepsiCo Beverage Thailand (SPBT): National River & Canal Conservation and Development Day 2022
SPBT continues its water resources conservation commitment by teaming up with the Department of Water Resources, the Ministry of Natural Resources and Environment, to serve as an official partner of the National River & Canal Conservation and Development Day 2022 project, which will be held under the theme "Action for the River" aimed at raising awareness about the importance of natural water resources so that youths, general public, public and private sectors become mindful about water resources conservation. There are three main activities, comprising a virtual exhibition; a hybrid knowledge sharing academic seminar, featuring a range of honorary keynote speakers who share their knowledge on natural resources conservation with participants; and a viral clip contest and photo contest under the theme "Action for the River" where well-respected experts and national academics in sustainable natural water resources conservation and education serve on the judging panel. The contest is expected to serve as an ideation stage for interested people and enthusiastic students to present their works and practical ideas for sustainable water resources conservation in a creative manner.
Suntory PepsiCo Beverage Thailand (SPBT): Concluding another successful Mizuiku Program: Youth Water Education
SPBT together with the Department of Water Resources, the Department of Environmental Quality Promotion, the Ministry of Natural Resources and Environment, the Office of the Basic Education Commission, the Primary Education Area Office, the Ministry of Education, and social and environmental development advocacy group "Klong Wises" announced the accomplishment of the "Mizuiku 2021 Program: Youth Water Education", which saw more than 6,000 students nationwide participating in the water resources management program. The program was a successful water conservation education project, which received an overwhelming response from all relevant agencies and stakeholders, especially good feedback from 260 schools in Bangkok, Ayutthaya, Nakhon Pathom, Saraburi, and Pathum Thani. The project provided knowledge on natural water resources conservation and how to take care of the environment for 6,065 Thai youths through a range of nature-inspired, thought-provoking activities. A further 228 teachers participated in a training program on how to educate integrated water resources management. SPBT remains committed to continuing the "Mizuiku Program: Youth Water Education" to extensively reach out to schools nationwide so that Thai youths and students will grow up to become "responsible citizens that care about the environment" and acknowledge the value of water resources and use the water for the highest benefits. SPBT is always ready to pass on knowledge, philosophy, and share experience obtained from participating in the Mizuiku program to families and communities as it is part of a collaborative effort to take care of the natural resources and the environment in a sustainable manner.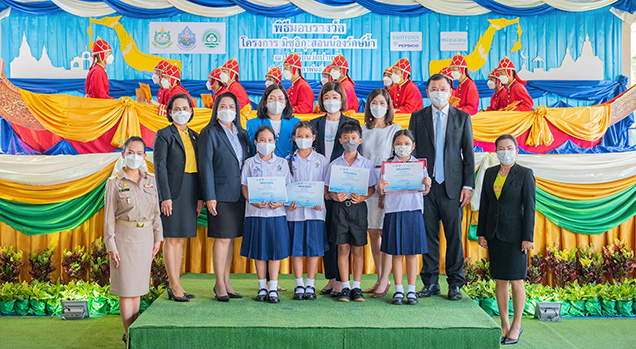 Suntory PepsiCo Beverage Thailand (SPBT): SPBT Watershed Conservation Project in Chiang Mai Province
In 2021, SPBT partnered with Raks Thai Foundation to conserve water resources and the environment and rehabilitate the watershed forests by constructing check dams, planting trees & vetiver grass, seedlings, and firebreak lines that have encroached and degraded forests in Mae Chaem District, Chiang Mai Province. This helped elevate the quality of life for people in the area by improving water quality, access to clean water, and fire prevention, as it creates awareness to protect the environment. Over 100 employees and villagers from Baan Huay Pak Kood villagers took part in check dam construction and restoration project, which are significant to the ecosystem of the forest and will help slow water flow and conserve a higher hydration level, thus decreasing the chance of forest fires. Since 2019, SPBT has practiced its corporate philosophy of 'Mizu To Ikiru' or 'Living with Water'. The following have been accomplished since 2019:
・Implemented the Train the Trainer Water Program for 152 teachers in 76 schools, which shares the element with more than 6,080 students in 3 provinces.
・Hosted Youth Camps and Water Detective Activity for 1,054 school children to raise their awareness on the importance of water resources.
・Reforestation of 700 rai, Vetiver Grass Planting of 100 rai, and 25 km. of natural forest firebreak line in vulnerable areas; along with construction of 1,166 check dams in the watershed forest area of the Mae Suk River basin, Mae Chaem District, Chiang Mai.
・Provide water supply systems and water filtration systems for 4 hilltribe communities in Mae Suk Sub-District, Mae Chaem District, Chiang Mai Province. It has helped to improve the quality of life for the communities in terms of access to clean water."
Suntory Garuda Beverage (SGB): Providing clean water access to the local community
SGB is committed to preserving water through various water conservation programs, education, and providing access to clean water for the community. In 2021, SGB rolled out an initiative across their factories to provide clean water access to community nearby our factories. For example, in Landasan Ulin Selatan, Banjarbaru, South Kalimantan, SGB revitalized 12 wells for 370 families, giving them access to approximately 270,000 litre of clean water every month. The revitalization includes re-drilling wells, replacing water pumps, as well as making branch channels to channel clean water to people's homes. In Pekanbaru, Sumatera, SGB built Mizuiku Booth contributes 45,000 liters of water every month for the community nearby. And, in Bogor, West Java, SGB supports the community in sustaining the access to clean water by planting trees and sorting out waste responsibly. In Pati, Central Java, SGB supports government program to plant 6,000 mangrove trees to help prevent abrasion and restore coastal ecosystems. SGB is hopeful that these initiatives can help improve the welfare of the community and that all residents can save water together by taking care of the existing water access and water conservation facilities.

Suntory Garuda Beverage (SGB): Educating students with the 2021 Mizuiku program
Despite the pandemic, SGB continued to develop Mizuiku learning modules in an online format, so the modules can still be used by teachers and students when learning from home. The learning materials included some Mizuiku modules in video format, the Mizu Adventure application and the Mizu-Town website. Through the Mizu Adventure app, children can learn about clean water and how to preserve it in simple ways in a fun environment. The game is also available in the form of board games for teachers to educate children when they return to school. SGB also initiated the Mizu Project: The Competition on Innovation of Water Conservation. 24 elementary schools from six areas across Indonesia took part in the competition for 4-5 weeks, and the 5 winners of Mizu project managed to save more than 5,500 liters of water. In 2022, Mizuiku inaugurated 700 new Mizuiku squad members, who are selected students that will demonstrate water conservation both at school and at home, and actively encourage their friends to participate in environmental protection activities. The 2021 Mizuiku program also trained more than 780 teachers, with aims to improve water and environmental conservation teaching skills. Together with schools and community, Mizuiku also planted at least 1,100 trees which was a key step to conserve water and preserve the environment.
SGB also worked with the Indonesian Ministry of Environment and Forestry (KLHK) to inaugurate the first greenhouse facility at a Mizuiku School. The inauguration as part of Mizuiku 2021 programs, was also to celebrate World Water Week. The Greenhouse facility pilot project for environmental learning facilities for elementary school students is an extraordinary initiative that will enable children to learn about different kinds of plants and their characteristics. In addition, they will learn how to plant and take care of them, the importance of irrigation, and how to adopt water-saving lifestyle by reducing, reusing, and recycling water. Learning zones constructed into the greenhouse, includes the nutrition zone for organic compost production and literacy zone that educates on plants data. Student activities have also been planned to focus on the edible garden; vegetable seeding zone; plant cultivation zone; water reuse system; as well as a zone for making bio pore holes around the greenhouse.

Frucor Suntory: Using water thoughtfully
Water preservation is a key priority of our 2030 Sustainability Goals, as we aim to reduce our water usage by 20% from our 2017 baseline. Following years of improvements in our water efficiency, we are proud to share that we have reached our water savings target nine years ahead of schedule by reducing our water usage by 23% in 2021.
This includes installing a new air rinser on one can line to reduce the amount of water we use to make each litre of finished product. So far, it has helped us save more than 12 million litres of water – the equivalent of five Olympic swimming pools. The success of our air rinser inspired our teams to trial new creative ideas, including burst rinsing by turning our water supply off and on to achieve similar results with less water, and diverting rinse water from our drains to cooling towers that evaporate water and cool down our plants.
We're now challenging ourselves to go even further with our water savings by updating our 2030 water goal to a 33% reduction of water from our 2015 baseline and our 2050 target to a 50% reduction from our 2015 baseline. Last year demonstrated that our ambitious targets are achievable when we work together to find clever solutions to save, reclaim and re-use water.
Frucor Suntory: Helping to restore our backyard
Behind our distribution centre in Wiri runs a section of the Puhinui Stream. Te Puhinui is a catchment in South Auckland nested within Te Manuka and Manukau Harbour with a rich geological, ecological and human history. Through the urbanisation of South Auckland, the catchment has undergone significant change.
In 2021, we started a new agreement with Auckland Council to help restore the section of the Puhinui Stream in our own backyard. This partnership demonstrates our Suntory commitment of "Mizu To Ikiru", which translates to "living with water" by ensuring the health of our neighbouring ecosystem.
Each year, we organise regular waste walks along the stream and walkways to collect and dispose of litter, planting days to improve water quality, and scheduled weeding of the area to support plant growth. Planting native tress encourages new wildlife, provides food sources and shelter, and helps prevent erosion of stream banks and silt build-up downstream. It also makes the area a more pleasant space for the community to enjoy.
Shortly after signing the agreement, our first team of enthusiastic volunteers known as the "Stream Team" swapped laptops for spades and gloves, collecting more than 50kg of waste and planting 600 native trees along the local waterway.
We will continue to work closely with the Puhinui Stream restoration team for scheduled weeding of the area to support plant growth and help make the stream a clean, healthy and vibrant space for the Manukau community to enjoy.
CO2
Suntory Beverage & Food Thailand (SBFT): Reducing chilled water consumption during production process
Previously, SBFT required the use of 2 chillers during the production of Essence of Chicken products. Thus, to reduce chilled water consumption during production, SBFT decided to reduce the product temperature by using ambient water temperature in the first stage and then using chilled water to further cool down the temperature in the second stage. This is an improvement from before, where two chillers had to be used to cool the product. Such improvement has resulted in substantial reductions of GHG emission reductions of 290,143 kg.CO2/year and has saved over 476,190k kWh/year of electricity needed for the chillers.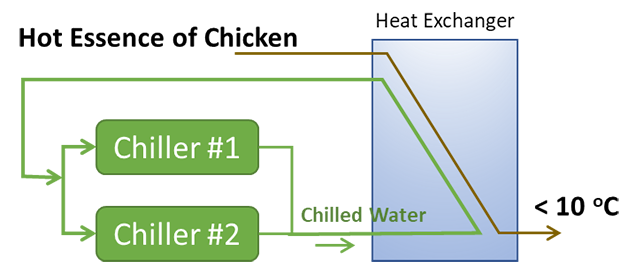 Suntory Garuda Beverage (SGB): Reducing our impact of climate change
In order to reduce the potential danger of global warming and create harmonization in the structural sustainable development from an environmental perspective, SGB have installed an absorption chiller in the factory since 2019 where the energy from engine exhaust gas is converted into a chiller, which can be used as air conditioner, as well as replace the air conditioning system. This initiative has succeeded in reducing 2 scope 1 emotions, namely from activities owned and controlled by our organization, by more than 117 tons per year.
Adding to this, Biomass Boilers are an alternative to environmentally friendly technology, where the energy produced comes from renewable natural sources in the form of biological elements such as dead organisms or living plants. The initiative that has been carried out since 2011 is now gradually being rolled out in all SGB factories to contribute to the reduction of the impact of climate change.
Frucor Suntory: Filling the space to reduce carbon emissions
A large part of our business requires transporting products to customers by road, sea, air and rail. This means we're constantly evaluating how we can reduce the role freight has in ensuring we meet our 2030 target to reduce CO2 emissions by 35%, without compromising on delivery time or quality.
Some of our products are shipped in bulk using large 40-foot containers. We double stack pallets using Astron slip sheets, which are lightweight and made of recyclable material. This helps us reduce the weight of containers but also conserves space. Despite this, approximately two tonnes of space remains in the top of our containers suitable for lightweight stow products.
It was important for us to find a more efficient way and reduce CO2 per tonne by tackling this wasted space. In 2019, we started trialling a new coshipping initiative with our third-party logistics provider Sorted Logistics to work with other FMCG companies to share our container space and reduce our carbon emissions from transportation.
What once was empty space is now being used to ship light-weight goods such as meat trays and toilet paper from Auckland to Christchurch. Last year alone, 1030 of our containers were co-packed with these additional goods. This initiative has been an incredible success and we've saved over 95 tonnes of CO2 since we partnered with our co-pack partners in 2019. Our new partnership will continue with Sorted Logistics as we focus on further efficiencies we can make to our trans-Tasman shipping and ensure no space is left unused.
Raw Ingredients
Suntory Garuda Beverage (SGB): Supporting Local Farmers and Vendors in Indonesia
SGB is supporting local vendors to bring the goodness and uniqueness of tea for Indonesian consumers. As of 2022, SGB has managed to approve two plantations to produce tea for Mountea and MYTEA. with plans to develop the third plantation and tea factory with the same local vendor. Since 2021, SGB started to collaborate with PT Perkebunan Nusantara VIII, a state-owned Indonesian agricultural company, at Rancabolang plantation, for the cultivation and processing of tea with its own plantations and factories at locations in Central Java. SGB takes pride in supporting local farmers to develop tea with a standard that empowers them to create their presence for export market.
Besides tea, SGB also supports local coconut farmers in Indonesia to get nata de coco with the best quality, which is produced by the fermentation of coconut water, and added into various Okky Jelly Drink products to add a chewy and fun sensation. SGB supports the farmers by taking a lead to produce nata de coco, according to Good Manufacturing Practice (GMP), through developing a prototype for the machine to get clean cutting coconuts, as well as conducting research to determine the right formulation to produce high quality products.
Frucor Suntory: Relations with Business Partners
We make every effort to use local sources for products and services, but on occasion we must use overseas suppliers for some requirements.
To help us constantly improve our ethical sourcing we have continued our membership with Sedex, the largest sharing platform of ethical supplier data in the world. This platform allows us to engage with our suppliers and gather key information regarding social and environmental compliance to ensure they meet our high standards. As of May 2021, over 70% of spend from our Frucor Suntory suppliers with the Suntory Group have been inducted through Sedex. This ensures we are confident that our suppliers are operate responsibly, protect their workers and are committed to ethical sourcing.
Containers packaging
Suntory Beverage & Food Thailand (SBFT): Collaborating with Thailand Government and Private Sectors to Promote Recycling Awareness
In 2021, SBFT signed an MOU with Thailand Institute of Packaging and Recycling Management for Sustainable Environment under the Federation of Thai Industries with more than 50 partners consisting of NGOs and private sectors from the whole supply chain (manufacturers, suppliers, aggregators, and recycling plants), including the education sector, to collaborate in promoting the Extended Producer Responsibility (EPR) concept to public. Through joining this "Pack Back Project", SBFT works towards a circular economy with the project kicking off in December 2021 through conducting an experiment of packaging collection in a pilot area in Chonburi Province, together with promoting the sorting of packaging from the beginning development of collection and transportation systems. In early 2022, the data collection of research regarding recycling behavior of consumers and the building of recycling network partners was conducted. SBFT also participated in the research and visited the pilot area to collect data for analysis of recycling rate of small glass bottles including BRAND'S bottles. In late 2022, SBFT and some of the leading beverage producers plan to launch activities to educate consumers on recycling awareness in various area such as in schools and point of purchases in Chonburi province, along with the tracking improvement of recycling rate of small glass bottle in pilot area in order to share a model for industry expansion.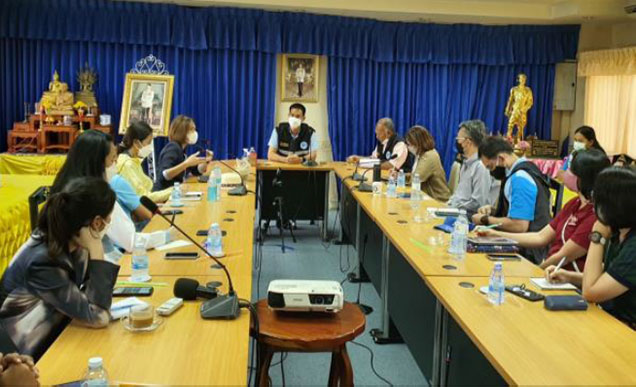 Suntory PepsiCo Vietnam Beverage (SPVB): Reducing the plastic weight used in packaging without comprising on product quality
To ensure responsibility for their products goes beyond hydration & quenching consumers' thirst, SPVB is reducing the amount of plastic usage in each of their bottles to reduce the environmental impact of their packaging. With the goal to become the best-in-class company in plastic light weight, SPVB announced the launching of Aquafina lightweight plastic bottle for 500ml pack size in Ho Chi Minh City, Vietnam in July 2021. Using the latest state-of-the-art technology, SPVB successfully reduced a bottle's weight from 13.5 to 11 grams without compromising Strength, Quality and Brand Equity. This innovation together with an incredibly thin closure was newly added to the bottle to prevent carbonation from escaping took two years to develop despite the COVID-19 challenges. With this initial success, PepsiCo & Aquafina will continue to reduce the plastic weight of the bottles progressively for the rest of their portfolio pack sizes in 2022 with approximately twenty percent plastic usage savings versus the design used in previous bottles. This enables SPVB to have a bigger environmental impact in hope for a greener world, as sustainability and the wellbeing of our planet is always one of the most important priorities for their business.
Suntory PepsiCo Vietnam Beverage (SPVB): Launching the first product using 100% recycled plastic* packaging in Vietnam
In April 2022, SPVB was proud to launch for the first time in the Vietnamese market, Pepsi 330ml, using 100% recycled plastic* packaging. This breakthrough initiative follows a series of innovations for the Pepsi brand and keeps SPVB moving towards the goal of sustainable development. The new packaging does not lose its convenience and retains the distinctive flavor and spirit of the product, as well as bring to life true green values besides refreshment and pleasure for customers. With the vision of 'Growing for Good' and innovative thinking to serve consumers in Vietnam, SPVB's product portfolio is constantly changing and creating to meet international quality standards, but always in line with the needs and tastes of Vietnamese consumers. SPVB is always aware of their role and responsibility in solving arising problems related to the environment and keeps improving products and production processes to be more environmentally friendly. This is also one of the important factors that have kept SPVB in its leading position in the Vietnamese beverage market since many years. Launching the first product using 100% recycled plastic* packaging in Vietnam is something that SPVB is very proud of, and they hope that Vietnamese consumers will continue to welcome and support this new initiative.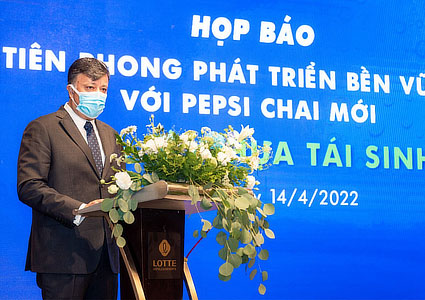 Suntory PepsiCo Beverage Thailand (SPBT): Committed to reducing the use of virgin plastics and supporting care for the environment through sustainable packaging
SPBT strives to select and develop environmentally friendly packaging that can be recycled and reduce the plastic waste problem under the concept of a Circular Economy, reinforcing the vision of "Growing for Good" or sustainable growth in conducting business while taking care of society and the environment. PET (Polyethylene Terephthalate) plastic was chosen as the packaging for all SPBT beverages as the used clear & colorless PET bottles are 100% recyclable and have a higher purchasing value than colored bottles. Clear colorless PET bottles can be easily recycled and converted into a variety of products such as fiber for clothing and automotive parts. SPBT has developed technology in the production and packaging design process to create a lightweight plastic that helps reduce the use of new plastics for production of each bottle. These bottles adhere to packaging standards and are clean, safe, lightweight, strong, resistant to impact and environmentally friendly making them easy to manage. Packaging Sustainability Management remains one of the most important sustainability policies of the company. SPBT's commitment to reducing the use of virgin plastic since 2018, has resulted in the company being able to achieve reductions totaling 531.6 tons, as of 2021. SPBT also initiated a waste segregation education project in schools and communities and has joined hands with business partners such as Wongpanit, a major recycling firm in Thailand, which announced the purchase of clear colorless PET bottles from Suntory PepsiCo at a price higher than ordinary PET bottles with an additional 1 baht per kilogram. Other initiatives have included a pilot project with new technology such as the 'ReFun Machine' where10 ReFun machines were installed in front of ten 7-11 convenience stores in Bangkok and Metropolitan areas, with the objective to promote proper waste segregation to consumers and bring used PET plastic bottles back into the systematic recycling process. With these initiatives, SPBT remains committed to reducing the use of virgin plastics and supporting care for the environment through sustainable packaging.
Suntory Garuda Beverage (SGB): Continuous innovations for a more environmentally friendly packaging
SGB have continued to make innovations to make a lighter and more environmentally friendly packaging. Currently, MYTEA and Good Mood bottles are the lightest PET plastic bottles in the world with nitro hot-fill technology. Furthermore, Okky and Mountea's packaging is gradually reducing PP plastic fallow.
For carton packaging, we also adjust the dimensions and materials used, making them lighter and more efficient. Since 2019, we have also gradually used recycled PP plastic pallets in our warehouses and distribution centers.
Along with our efforts at the factory to save on the use of plastic raw materials and boxes, we also collect plastic packaging and carton waste, utilize used beverage carton as corporate gift, as well as educate the public in the form of webinars, banners, and leaflets in collaboration with several communities in Jakarta and its surroundings.
Frucor Suntory: Reduce, reuse, recycle
Guided by our Growing for Good vision, Frucor Suntory is committed to leading the shift towards a circular economy by increasing our use of recycled content, evaluating new materials and sources, minimising the volume and weight of our packaging, and working together with industry and government to improve recycling systems and infrastructure in Australia and New Zealand.
We have also improved the recyclability of our existing PET bottles. We've replaced the green bottles across our 7Up range with clear recycled plastic displaying a new recycling logo printed on the front. Our existing green plastic bottles were recyclable but replacing them with clear plastic makes it easier for consumers to recognise their recyclability and increase the likelihood that it will stay out of landfill.
In addition to adjusting the materials we use in our plastic packaging, we have ramped up research and implementation of our light weighting project for glass bottles that started in 2020. As a result, we have delivered new light-weighted 330mL V Pure glass bottles by removing unnecessary material to optimise its material usage and functionality. We estimate that by replacing our existing bottles, we will be able to reduce our glass usage by four tonnes and carbon emissions by 1.3 tonnes.
Regarding recycling practices, we are committed to migrating our full PET portfolio to rPET over the next few years to help lower carbon emissions. This has started with our water brands, h2go and NZ Natural, and in April 2022 we launched a 600ml 100% recycled plastic bottle across the PepsiCo portfolio in New Zealand (Pepsi Max, 7UP and Mountain Dew) with a nationwide sustainable media campaign. Today, this means that 93% of our packaging is recyclable and we are working to achieve 100% recyclable packaging by 2030

Health
Suntory PepsiCo Beverage Thailand (SPBT) & Suntory Garuda Beverage (SGB): Creating healthier drink options with Suntory TEA+ Oolong tea and MYTEA +
SPBT is extending their portfolio on the healthy drink trend with one of its newest products TEA+, while Suntory Garuda Beverage (SGB) announced the launch of MYTEA+, both of which are ready-to-drink oolong tea from Suntory Japan with two formulas: Tasty and No Sugar. This product is aimed to meet the modern lifestyle of young consumers who look to enjoy tastiness, freshness, and healthiness in one drink, with the same product quality as its Japanese counterpart. The ready-to-drink oolong tea, is manufactured with great attention into detail at every step and with Suntory's unique techniques in preparing the best oolong tea - from the plucking of tea leaves in the early morning light, fermentation processing (semi-fermentation), to pan firing and rolling. This new product is set to deliver the quality of fresh oolong tea, mellow taste and flowery fragrance on top of its refreshing nature with natural substances OTPP from Oolong tea, which makes it an ideal drink to relax and light up your day. TEA+ comes with two flavors for consumers to choose from: Tasty (low sugar) and No Sugar, making it a healthier alternative for consumers.

Frucor Suntory: Progress on sugar
Our hunger to make drinks better is what drives us – and this means offering choice and great tasting drinks.
We know that our customers want high quality, low sugar drinks and we've seen this through the success of our newly formulated V Sugar Free Blue which has added the highest sales growth to our low and no sugar energy drinks range.
We work closely with Suntory and our Flavour Houses on sugar reduction and sweetness enhancement tools and technology, to find new ways of giving consumers the same great taste, but with less sugar.
2021 saw us continue to adopt the Health Star Rating food labelling scheme across several products. This work will roll out across our full portfolio in the coming years to empower customers to make informed decisions.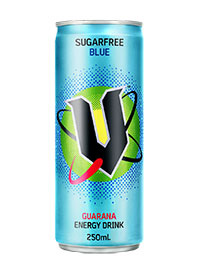 Human Rights
Suntory Beverage & Food Thailand (SBFT): Providing a safe and fun workplace for employees
SBFT prioritizes their people, extending work support and taking good care of them even during the COVID-19 pandemic. SBFT consistently sent healthcare essentials and good wishes to them, and virtual activities were held to strengthen the relationship between their people. COVID-19 vaccination drives were held for employees and SBFT also closed the gap between people within their organization through activities that let employees share their opinions with company's leadership. A Master Chef contest was also held to encourage employee engagement for collaboration, and a "Welcome Back" activity was conducted to build employee relations. All these initiatives allowed employees to have solid reaffirmation of the ONE SUNTORY corporate culture and they were recognized for it as SBFT was named one of the "Best Companies to Work for in Thailand 2021" by HR Asia, the region's most authoritative publication for HR professionals.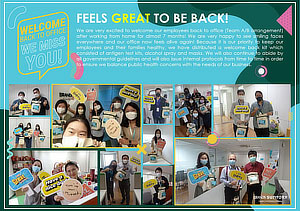 Suntory Garuda Beverage (SGB): Winning Occupational Health and Safety awards
SGB was awarded the 2021 Occupational Health and Safety award by the Ministry of Manpower of the Republic of Indonesia, the Directorate General of Labor Inspection and Occupational Health and Safety. The winners of the zero-accident award are decided by Ministry of Manpower of the Republic of Indonesia by looking back on the central level evaluation with the specified criteria indicators, both in the company policy and administration documents relating to Occupational Health and Safety, Health and Employment social security claims. This is the third year that Pekanbaru Factory of SGB has won this award, after receiving the same appreciation in 2019 and 2020 by Riau Province Manpower Office. SGB implements integrated safety management which involves the active role of all employees. Apart from being disciplined and clear in applying manuals, coaching, and "Plan, Do, Check, Action" (PDCA) procedures, this risk management-based safety management is carried out by SGB through the development of an integrated system that encourages all employees to identify and self-assess hazards and participate to share incidents that have the potential to cause loss or accidents in the work environment. At SGB, they have built an integrated system that encourages all employees to identify potential hazard, share near-miss incidents at work sites and build prevention as a continuous effort in a part of employee responsibility to create a safer work environment.

Frucor Suntory: Prioritising the health, safety and wellbeing of our people
Our Health, Safety and Wellbeing team has taken significant steps towards reducing the number of workplace injuries and placed focus on prioritising our employees' mental health.
In 2021 the team shifted their focus significantly to mental health to respond to the needs of people through the ongoing COVID-19 pandemic and continued community lockdowns. We support the mental wellbeing of our people by providing access to information, tools and support they need when they need it.
If not addressed properly, mental health can have a knock-on effect leading to safety issues in the workplace. We implemented several initiatives and programmes to provide our people with the skills to acknowledge, address and support their journey in maintaining good mental health.
An area that was also significant emphasis for the Health, Safety and Wellbeing team was decreasing the number of workplace injuries at Frucor Suntory, which had remained at a steady level over the past few years. To address this, we updated our operations risk assessments to make them more comprehensive and put dedicated focus onto our manual handling training to ensure our people have better risk awareness and understand how to mitigate them.
The business implemented a very successful early 'Discomfort, Pain and Injury' programme to identify problems early and proactively assist our people. As a result of these changes, we reduced the number of people injured at work significantly.
Enriching Life
Suntory PepsiCo Beverage Thailand (SPBT): Employees band together to help society
SPBT sets the month of August every year as a "Helping Hands Month" and has done so since 2018. The aim is to turn the corporate culture of "Being a Giver" into practice through the Helping Hands project. Employees are encouraged to volunteer for the opportunity to participate in activities to help society. Although the pandemic continued to spread in 2021, SPBT's employees still raised funds through the "Bring & Buy" activity under the concept of "Sharing Kindness by Providing Drinking Water". The funds raised from these activities were used to establish a clean drinking water system for students in Rayong and Saraburi provinces with 6 schools receiving assistance. In addition to providing a clean drinking water system for students, SPBT also expanded their support under the "Helping Hands" Project to eatery partners affected by COVID-19 measures. A total of more than BHT 255,000 was raised to help students and eatery partners. The Helping Hands project continues to reinforces the solidarity among SPBT employees in their efforts to create good things for society.
Besides that, SPBT also worked with PepsiCo and Raks Thai in a joint initiative called "Give Meals Give Hope" #millionsofmeals, where they are supporting more than one million meals and dried food bags to approximately 80,000 people. The aim is to increase this funding through support from our employees and general public. We will also focus in Saraburi and Rayong Provinces where we have our manufacturing facilities to provide over 216,000 meals and more than 2,250 relief bags to local communities. An additional 16,500 people will benefit with this initiative. Essential personal protective equipment (PPE) and medical equipment will be provided to various hospitals, while food packs are distributed for vulnerable communities across Thailand. SPBT stands together with communities, people, and medical professionals in the fight against COVID-19.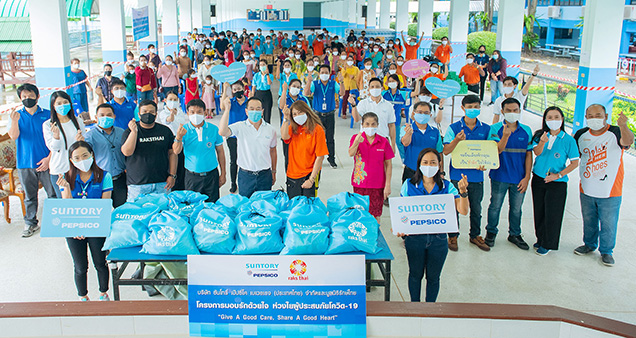 Suntory Garuda Beverage (SGB): Spreading goodness to the community
In July 2021, SGB together with Juanda International Airport (the third busiest airport in Indonesia) at Surabaya, provided beverage products at the airport's Vaccination Centre. To spread goodness and positivity, SGB provides support for the community such as delivering aid packages to grave diggers for COVID-19 victims. Besides, SGB also supported local communities that were impacted by COVID-19 at several areas in Jakarta, Surabaya, and Bogor by collaborating with Ministry of Social Affairs of the Republic of Indonesia, and Indonesian Red Cross. Products such as disinfecting, vaccination, as well as testing and tracing kits were delivered to people undergoing self-isolation in health facilities and isolation centres in Jakarta such as Wisma Athlete, and to officers who were handling the pandemic. SGB also supported COVID-19 vaccination for children aged 6-12 years since it started in January 2022 in a few schools and remains committed to spreading goodness to the community.

Frucor Suntory: Employee Volunteer Activities
We support our people to Make a Difference in their community by offering up to eight hours paid volunteer leave, called Make a Difference Leave.
We recognise the value of supporting our people who demonstrate a passion to give back to their community, charity or group of their choice –individually or as a team.
One of the leading benefits of our Make a Difference leave is that it is flexible. Volunteer hours can be used in a single day or be split across days, organisations, events or activities.