About Us
CEO
Message
Gemba-centric Approach and Agile Transformation
Will Make this A Year of New Growth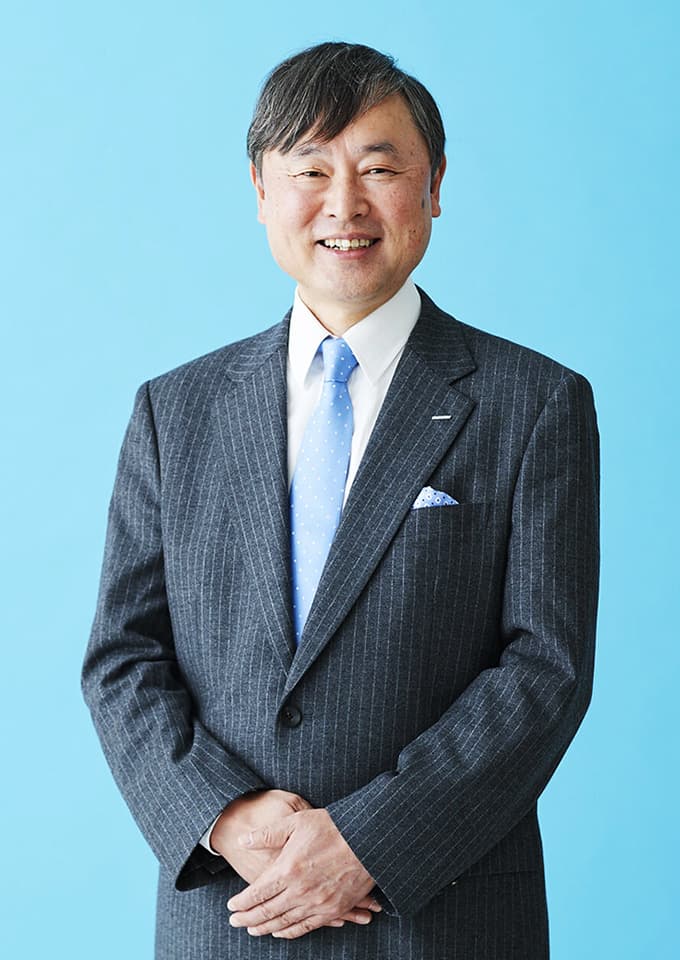 Today, the entire world continues struggling to deal with and address the coronavirus epidemic. We have continued to bring a sense of responsibility to our efforts to provide a reliable supply of products and services to consumers and our partners, as we work to fulfill our mission as a manufacturer of daily essentials.
We have in fact learned a great deal under the current circumstances, as we have taken a truly field-driven approach by examining how consumer lifestyles and everyday behavior have continued to change, not just by looking at the field of purchasing but also consumption.
The most important thing we have learned is that our long-selling brands, those loved around the world across generations, are strong, and that it is those much-loved, venerable brands that most require innovation.
Last year in Japan, we introduced a major renewal of Suntory Green Tea Iyemon, bringing the color, flavor and aroma closer to that of freshly-made tea, a change that was extremely well-received by consumers. Core brands last by always being there for ever-changing consumers, and both in and outside Japan, the Suntory Group has many of these long-selling brands. By constantly applying new technologies in a process we call "core brand innovation," we will renew these brands to further increase their value and gain a head start in markets where change is accelerating.
With changes in workstyles brought about by so-called remote work, people are spending more time at home or outside the workplace, and that has brought a rapid increase in the need to relieve stress and find ways to relax.
We will continue to track these changes with our own eyes--in the field where consumers purchase and consume our products--think through what we find, and without fear of failure move quickly to take on new challenges.
In addition, the entire Suntory Group will work together to focus on our increasingly important sustainability activities. We will continue our efforts in the areas of efficient recycling of plastics, reduction CO2 emissions, and the preservation and use of water resources.