About Us
CEO
Message
Achieving strong growth through "Full Value-chain Excellencies" and "True Gemba-Centricity"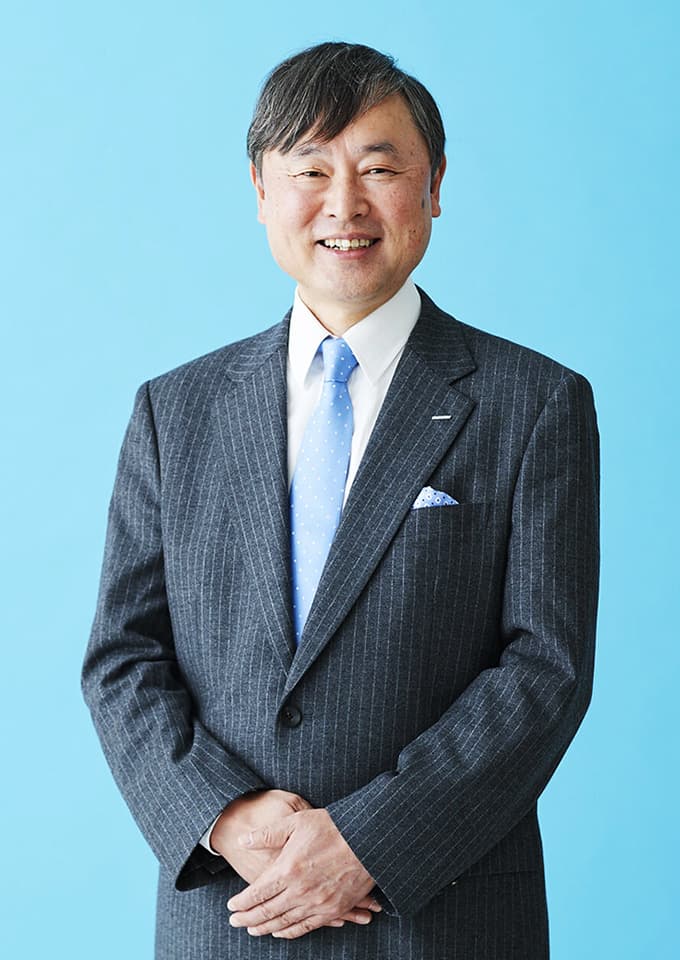 It has been almost two years since the coronavirus has spread around the world. In 2021, the countries were hit hard by the pandemic. Despite that, we have been aggressive and proactively implemented various transformations that enabled us to exceed our pre-COVID profit levels one year earlier than initially planned.
Recently, as vaccinations have progressed, demand has begun to recover worldwide. Meanwhile, the costs of raw materials, transportation, and labor, etc. have been rising.
Although this challenging environment is expected to continue, in 2022, we will strengthen our "Full Value-chain" (all processes from raw materials to the delivery of products to customers) to seize the opportunity of growing demand and overcome cost increases. To achieve this, we will not hesitate to implement an "agile transformation" of our organization and systems.
At the same time, consumers' purchasing behavior and preference have been changing at an ever-faster pace. It is increasingly important that all of us, including myself, make the effort to visit the markets of various countries in order to gain inspiration by directly seeing and experiencing the moment of purchase and the moment of consumption. With "True Gemba-Centricity", we do not overlook the little changes and will continue to deliver the products and services that our consumers need, ahead of the market.
We will also continue to invest in growth for the future. We will make bold investments as necessary to create new value, test new business models, invest in high value-added businesses, and review our business portfolio.
Moreover, Suntory Group as a whole will also focus on sustainability-related activities, which have become increasingly important. As a whole, the Group will work together to set ambitious goals for the efficient recycling of plastics, the reduction of CO2 emissions, and the conservation and utilization of water resources.