Restaurants, Processed Foods
Actively Creating and Promoting Delightful Dining Experiences
The Suntory Group conducts various operations, both in Japan and overseas, aimed at creating a rich, pleasurable world of food and drink and providing new dining experiences. These include Dynac Corporation, the operator of about 250 restaurants, bars, and pubs; Pronto Corporation, the operator of some 250 establishments mainly consisting of the Pronto restaurant chain, which blends the concepts of café and bar; and Izutsu Maisen, the producer and seller of ready-to-eat foods and other items and restaurant chain operator. We also operate restaurants overseas, mainly in Mexico and Asia.
Dynac
Since its founding in 1958, Dynac Corporation has consistently strived to become a food-service company that creates dynamic dining experiences. Dynac operates the sophisticated restaurants Hibiki and Sun where customers can enjoy Japanese nouveau cuisine, which blends various Asian regional cooking techniques into traditional Japanese cuisine that brings out the best from high-quality ingredients.
Dynac also operates the Toridori chicken restaurants, The Rose & Crown British-style pubs, Papa Milano Italian restaurants, and Uomori seafood Japanese-style pubs. Dynac is also contracted to operate restaurants in golf courses and resorts. The company was listed on the Second Section of the Tokyo Stock Exchange in 2006.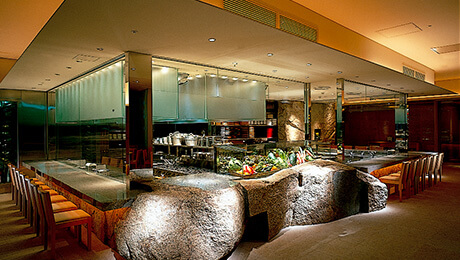 Pronto
Pronto Corporation's franchises chains include Pronto and Pronto Il Bar (small scale Pronto) that operate as cafés during the day and bars at night; Caffe Solare casual dining cafés; and Di Punto wine bars.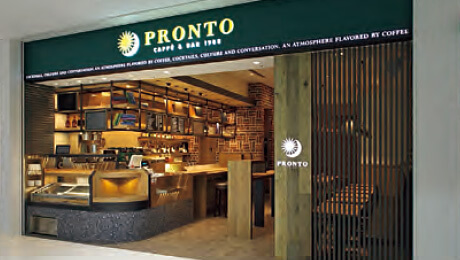 Izutsu Maisen
Tonkatsu Maisen produces and sells tonkatsu (pork cutlets) that are so tender that they can be cut in half with chopsticks, pork cutlet sandwiches, and various types of boxed lunches and ready-to-eat items. Since its inception in 1965, many customers from Japan and overseas have loved this long-running restaurant that pays particular attention to each ingredient, including its pork, breadcrumbs, and sauce.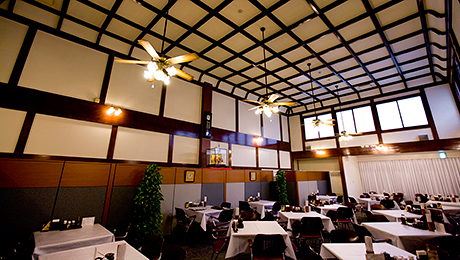 Restaurant Suntory Mexico Group
Since the first restaurant opened in 1970, Suntory has opened a total of seven restaurants in Mexico City, Acapulco, and Guadalajara that offer luxury Japanese cuisine focused on teppanyaki. The traditional Restaurant Suntory brand and the modern Shu are extremely highly regarded within Mexico and have received a number of awards.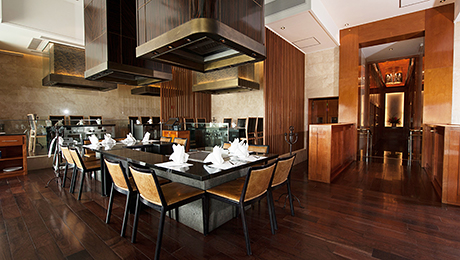 Suntory Food & Beverage International Group (SFBI Group)
Established in 2003 with bases in Hong Kong, Singapore, Shanghai, and many other locations, the SFBI Group directly manages and operates fast-casual franchises and directly manages Sun, the casual Japanese dining restaurant chain, in the growing markets of China and other Asian countries. We also operate Restaurant Suntory, a high-end Japanese restaurant in Honolulu, Hawaii.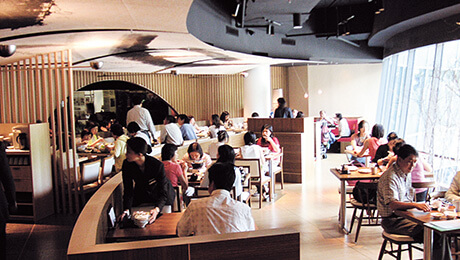 Häagen-Dazs Japan
Suntory's Commitment to Taste, Quality, and Excitement
Since its founding in 1984, Häagen-Dazs Japan has operated with the mission of delivering "Häagen-Dazs moments", moments of bliss experienced when eating Häagen-Dazs ice cream. We remain committed to providing the highest quality raw ingredients and ice creams as we develop new products for the Japanese market. We are dedicated to exceeding customers' expectations by creating great new tastes and offering inspiring Häagen-Dazs moments.