17 Dec. 2021
SPIRITS OF SUNGOLIATH #776 Joshua Stander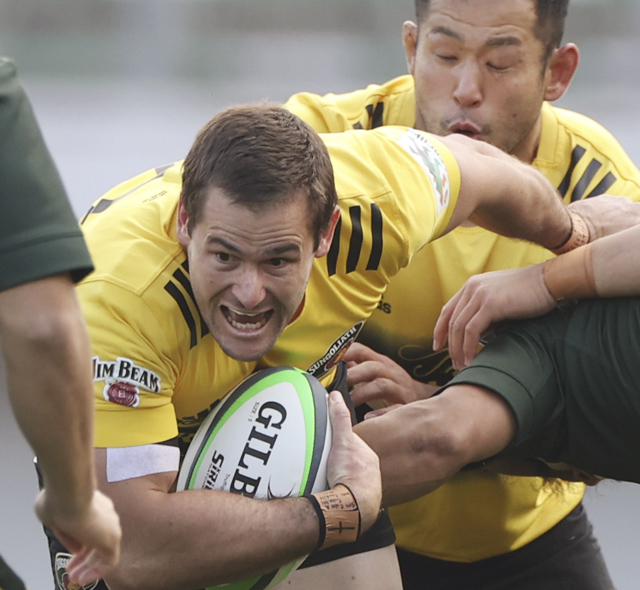 『 The first cap 』
Joshua Stander, who is in his third season with us after coming from South Africa. In his first appearance in Spirits, he was all smiles throughout the interview. (Interview Date:Mid November 2021)
◆Japanese Culture
――Why did you decide to play in Japan?
At first, it was partly a culture thing, and I thought it would be good for my rugby ability. I knew that Japanese rugby was fast paced, so I thought it would be great for me to improve my abilities. I had also experienced Japanese culture, so I was interested in playing in Japan.
――Where did your interest in Japanese culture come from?
Many South African players have played in Japan, so I heard from those friends and also had a contact with Eddie Jones (Director of Rugby) through my agent. I listened to what those people had to say and decided that it would be a positive thing for my rugby.
I was also interested in the Japanese culture. The nation's punctuality and discipline, the punctuality of the trains, and the fact that many things are done on time are different from South Africa, so I was interested in those aspects.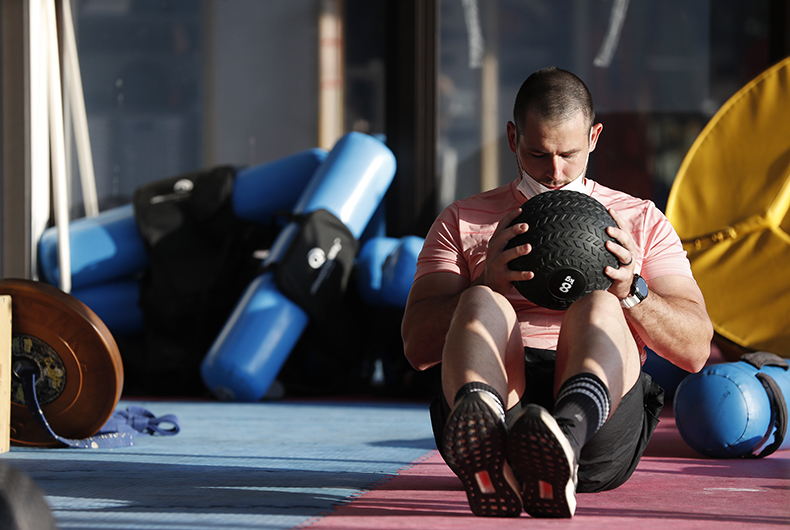 ――So being on time is in line with your personality?
I feel it is easier to live if everything works on time, because I can follow my daily plan more smoothly. In South Africa, it is not always easy to follow my plans. I can see the actions of Japanese people trying to make their country even better, so in that sense, I enjoy living in Japan.
Japan is such a great country to live in, and I don't feel stressed at the moment. I also feel that Japan is a safe country. I often see children moving around on public transportation, which is a different scene from South Africa, and I feel that it is a safe country where it is easy to live.
――Does your family also live in Japan?
Yes, I live in Japan and my wife also works in Japan. We just got married in September this year and do not have children yet, but I hope to have children as soon as possible. I think married life is fun, because you can have experiences together that you cannot have alone. I think it is a great thing to be able to share various experiences with someone.
◆Keep moving the ball in hands
――Did you feel that the Japanese rugby was as fast as you had heard it was?
I felt that both in the games and at Sungoliath practice, it was played fast paced. The intensity of the game is higher now than when I first arrived, and I think the competition within the team itself has become more intense. I think this is a very good thing for the league as a whole, and for rugby in Japan, and I think the level of play has improved considerably.
――Is this the first time for you to play for an overseas team?
That's right. I thought I could grow even more by experiencing Japan, and I would like to play in Japan for as long as possible. I want to do my best in Japan and then think about the challenges that lie ahead.
I believe that I am suited to playing rugby where the ball is moved aggressively. When I played in South Africa, there was a lot of kicking, and I don't think there was a lot of ball movement. I thought I would be able to show my strength more by playing for a team that moves the ball a lot.
――I understand that you haven't had many opportunities to play in the competition so far.
It's been tough because I haven't been able to play a lot of games, but I've been able to gain a lot of experience playing along with Matt Giteau and Beauden Barrett as teammates. I have been working hard for the past two years, hoping that I will be able to perform well when I get the chance. I will make sure to demonstrate my abilities and contribute to the team when I get the chance.
――This season looks like you have more opportunities.
That's right. I think this will be an important year for me and Hikaru Tamura, who is also No. 10, and he and I have not been blessed with many game opportunities in the past two years, so we both want to do our best to take advantage of them (longer season) this season.
◆Not always calm
――Tokyo Sungoliath has had South African players like Fourie Du Preez and Schalk Burger.
Both of them are really great players, including their personality. They are like heroes in South Africa.
――I feel like you seem to have a personality somewhere in between the two?
As for my personality, I think I'm rather quiet. There are English-speaking players and Japanese players in the team, and since English is not the native language in South Africa, I may not have been able to talk actively until I get to know them well. I think that once I get to know people better, I would have the personality to be able to talk actively.
――You seem to be mentally stable?
I want to stay calm as much as possible, but I also hate to lose, so there are times when I am not always calm. However, I think this is a part of rugby as well, so I always want to stay as calm as possible. When I make various decisions in a game or on the field, I can make better decisions if I am calm, and if I am upset or not calm, I may make bad decisions.
――What happens when you get angry?
I sometimes get upset on the field because things don't go my way and I hate to lose (laughs). Over the past two years, I've learned to control my feelings better and I think I'm mentally growing.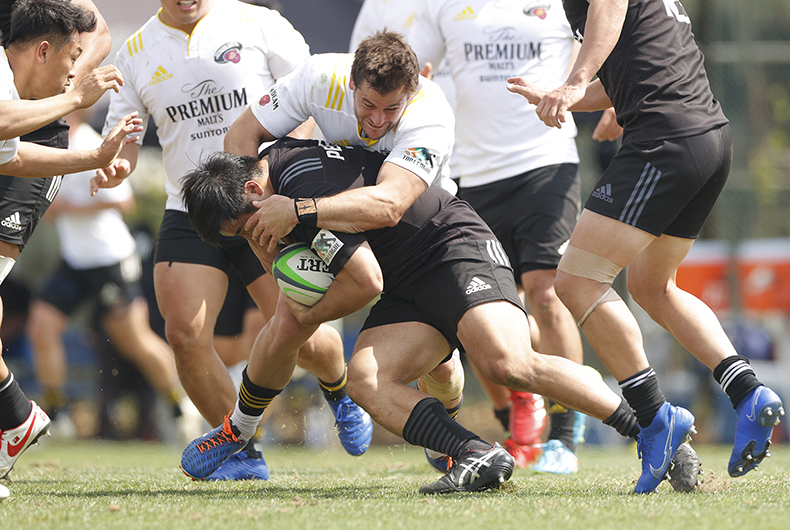 ◆The adrenaline part
――Did you start playing rugby because you enjoyed holding a rugby ball in your hands?
My father had always played rugby, so I watched him play, and I enjoyed chasing the rugby ball with him. I really enjoyed playing with the rugby ball on the field, kicking and touching the rugby ball, and that's how I've continued to enjoy rugby.
――If your father had played soccer, maybe you would have become a soccer player?
I used to watch soccer on TV, and I don't know if I would have played soccer if my father had played soccer, but I think I can express myself better in rugby than in soccer. I might have watched soccer on TV more often, but I was never that interested in soccer.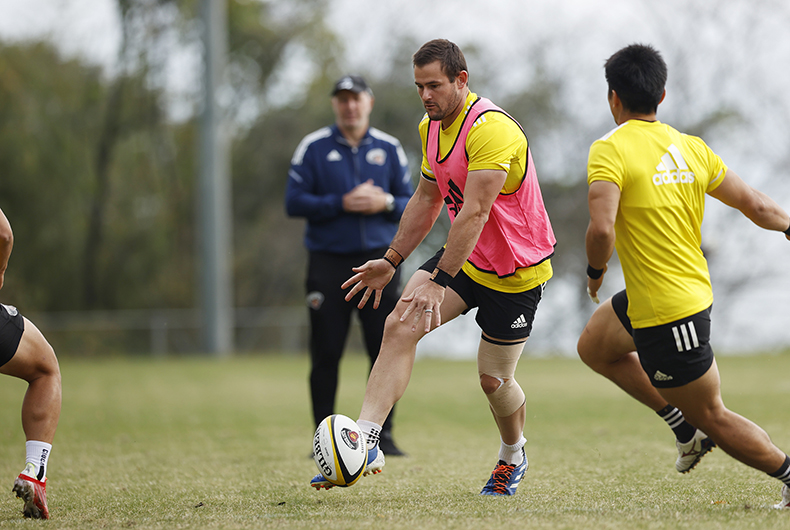 ――Once again, what is the fun and best part of rugby that you feel now?
Maybe it's the adrenaline part, and I feel a kind of thrill before a game when I play or in front of large spectators, and the feeling I get there is something special. The fact that I can express myself there and show my skills is what I like about rugby.
I also think that the physical aspect is something that can only be experienced in rugby. I enjoy playing rugby because of that. I think it is possible that I play rugby because I like the physical aspect of the game. If a player doesn't like that part of the game, I don't think he is playing rugby.
――What are your goals for this season?
First of all, I want to earn my first cap for Sungoliath, and then I want to play as many games as possible. After that, I want to do everything I can to win the championship, and I want to do my best to contribute to that victory.
――What do you think are your strength to achieve this goal?
I believe that physicality is one of my strengths. I also think I can contribute to the team by using my kicks to build up the game, and by using my runs, which I have improved since coming to Japan.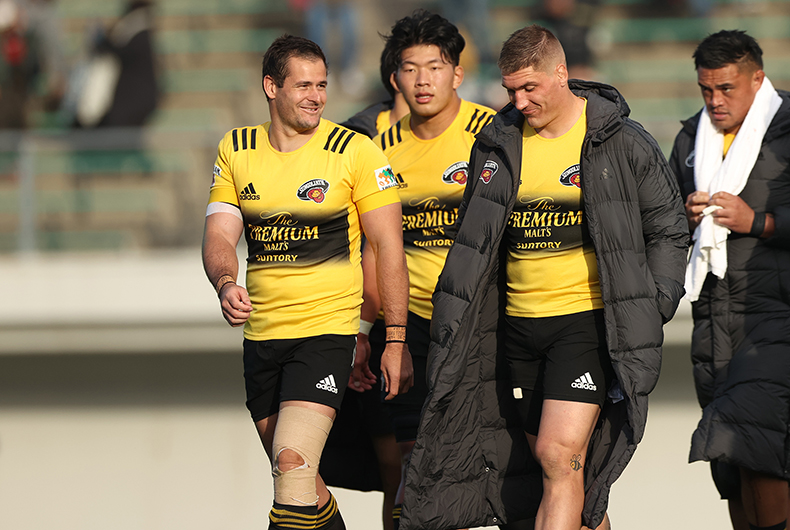 (Interview & Structure: Kazuyoshi Hariya /Translator: Yuji Yamaguchi /Editing: Yutaro Igarashi)
[Photo: Aki Nagao]