SUNTORY TOMI NO OKA WINERY "From the Site of Viticulture"
―The Name "Tomi No Oka."
Capturing the beautiful view overlooking the Kofu Basin and facing Mt. Fuji to the south, the name "Tomi No Oka" means beautiful hills upon climbing. When the winery's name was changed to the current " SUNTORY TOMI NO OKA WINERY " in April 2001, the new name was derived from the old name for this land, which was devoted to making wine: Tomi Mura (Tomi Village).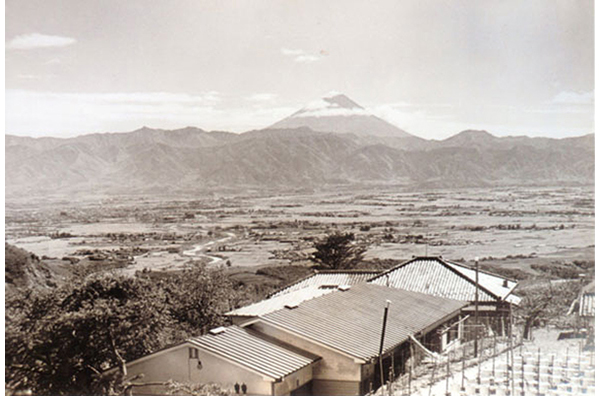 The landscape of the Kofu Basin in 1958. Remarkably tall and beautiful, Mt. Fuji soars over the peaceful rural landscape.
Grape and wine production began in Tomi Mura in 1909. Shinsuke Koyama obtained the slightly elevated hilly area of Tomi Mura, established the "Koyama Cultivation Office," and invited wine engineer Heinrich Hamm to come from Germany.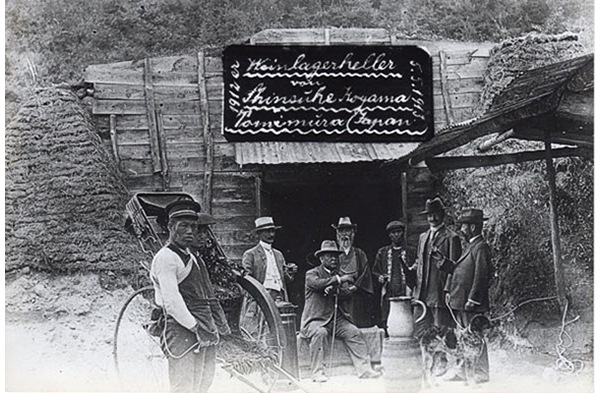 While the prosperity of the Kofu Basin has changed along with the times, the magnificence of Mt. Fuji and the passion for producing delicious wine in this area has not changed to this day.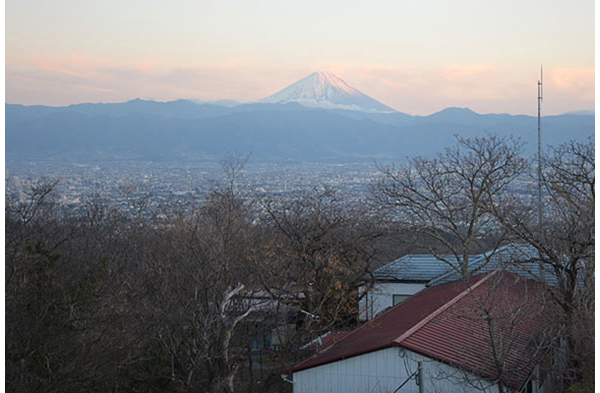 The landscape of the SUNTORY TOMI NO OKA WINERY in 2016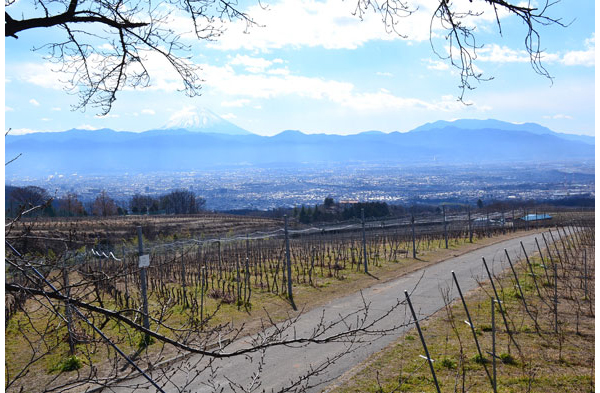 Maintaining Japan's largest private vineyard, SUNTORY TOMI NO OKA WINERY
Véraison in progress at the private vineyard
The onset of ripening and change of color in grapes known as véraison began in the fields of the TOMI NO OKA WINERY in August of 2016. The ripening varies depending on the difference in the degree of growth by variety, field, grapevine, and bunch.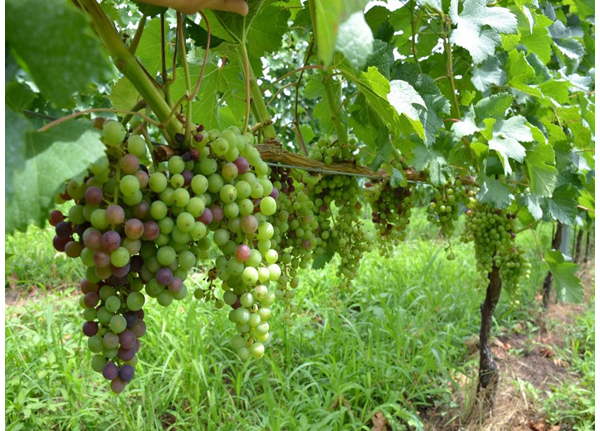 A Merlot field. The early ripening Merlot begins véraison relatively early among the red varieties.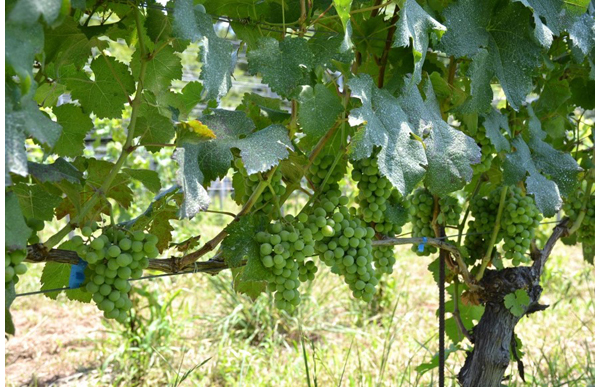 Late ripening Cabernet Sauvignon is late to change color, developing from now as well.
Tomi No Oka wine is infused with the continued efforts in grape and wine production handed down at Tomi No Oka, along with the character derived from the nature of this land. We aim to make wine that lives up to the name of these beautiful hills that are blessed with sunshine.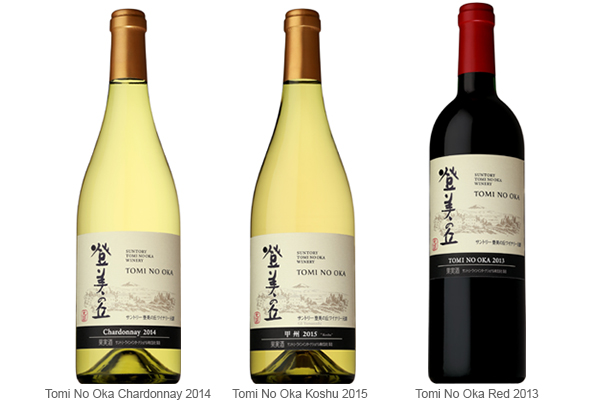 Wines that embody the winery, conferring the title of this land
Related Links
・Tomi No Oka Red 2013 and Japan Premium Tsugaru Sauvignon Blanc 2015 Win the Gold Medal in the Japan Wine Competition 2016
・Suntory Japanese Wine