Suntory Formulates Plastic Policy to Promote a Recycling-oriented Society at Global Scale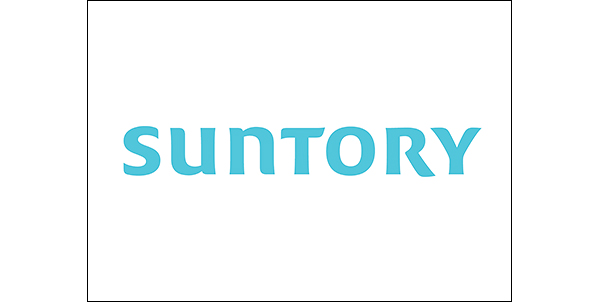 The Suntory Group has unveiled a new policy to tackle the marine plastic pollution in its role as a global company. The Group has set high standard goal to strengthen its efforts in promoting the transformation to a sustainable, recycling-oriented and zero carbon society.
The Plastic Problem and Efforts made in Japan
With its usefulness, plastic has brought about benefits to our lives. However, this has also led to significant global issues, including an annual flow of 8 million tons of plastic into the oceans.
Japan is one of the countries in the world that lead the way in recycling plastic bottles, achieving approximately a recycling rate of 85%*1. However, it is estimated that only about one-eighth of these plastics are domestically reused as plastic bottles, and most of them are processed into polyester fibers. Once they are recycled to polyester fiber, they cannot be recycled into plastic bottles again, and the recycling loop comes to a halt. Therefore, it is necessary to realize a bottle to bottle cycle, horizontal recycling which enables a new plastic bottle to be made from a used plastic bottle.
Suntory's Initiatives
In the field of horizontal recycling, Suntory has introduced the "FtoP Direct Recycle Technology," streamlines the recycling process and contributes in decreasing environmental impact while improving supply chain efficiencies. Suntory also is the first company to use plastic caps made of 100 percent plant-based materials*2 for its beverage product and Suntory's efforts go beyond for realizing PET bottles made of 100 percent plant-based materials. Suntory will continue its effort for developing PET bottles with less environmental impact and for contributing to build an efficient recycling system. Through these initiatives, Suntory Beverage & Food Ltd, a beverage company of Suntory Group will increase usage of recycled content in its PET bottles to over 50 percent in Japan by 2025 as mid-term goal.
Our Plastic Policy
Based on this Plastic Policy, Suntory will aim for fully sustainable plastic bottles in all the PET bottles used globally by 2030, through expanding "FtoP production" capability and leveraging our cutting-edge biotechnology.
Suntory Group Plastic Policy
Expressing gratitude toward the Blessings of Nature that are the source of Suntory's products, the Suntory Group will provide strong leadership for transforming into a recycling-oriented and zero carbon society to bring about a world where diverse animal and plant life shines and resonates.
With its diversity in usage and convenience, plastic has made our lives easier. The plastic containers and packaging we use serve a useful function, but to prevent them from having a negative impact on the global environment, we will promote problem-solving efforts together with various stakeholders. Each employee of Suntory will work on taking responsible action to solve problems and take the initiative in bringing about a sustainable society.
1. Recycle & Renewable:
(1) Aim to switch all the PET bottles used globally for Suntory products to be made of recycled or plant-based material by 2030, achieving zero use of virgin petroleum-based materials.
(2) Actively work and collaborate with government agencies, industry, environmental non-governmental and non-profit organizations for the measures necessary to develop an efficient recycling system based on the situation of each country where we do business.
2. Reduce & Replacement:
Reduce the amount of plastic used by changing the design of containers and packaging and look for the introduction of alternative containers that do not negatively impact the environment in order to effectively utilize resources.
3. Innovation:
Actively invest in innovation for materials and processes that improve the recycling rate and minimize environmental impact.
4. New Behavior:
Promote activities that drive change in consumer behavior. Each Suntory employee will work to change their lifestyle, promote sorting and collection, and actively participate in social contribution activities such as cleaning up rivers and beaches.
"Mizu To Ikiru*3" is the promise we make with society. We will continue to contribute toward achieving a sustainable society by promoting activities to preserve the precious nature, and reduce its environmental impact to leave behind a rich natural environment for future generations to achieve our mission; creating harmony with people and nature.
*1 Figure taken from the calculation of recycling rates in Japan, Europe, and the US for FY2017 by The Council for PET Bottle Recycling
*2 Polyethylene caps made from 100 percent plant-derived raw materials in place ethylene, the main raw material. However, except for traces of oil-derived components and coloring components when the manufacturing line is switched
*3 "Mizu To Ikiru," literally "living with water," is the promise we make to our customers, and the voice of our philosophy. From here flow all our other brand attributes, and every facet of our business. We value the blessings of water, and deliver them as goodness that touches every part of our world. We protect water in all its forms. Like water, we change and adapt. Every day, we turn into something new.