October 7 & 9 2021
Hall Opera® Verdi: La traviata Opera in 3 acts / Sung in Italian with Japanese surtitles
The Ultimate Verdian Drama of Doomed Love and Sacrifice

This autumn, after an absence of five years, Hall Opera® returns in a staging of Verdi's La Traviata, led by distinguished Italian conductor Nicola Luisotti. He conducted Hall Opera® from 2004 to 2010 and gave many memorable performances.
Hall Opera® is a way of staging opera devised by Suntory Hall in almost thirty years ago. The staging, sets and lighting make full use of the space and acoustics of the hall, where the stage is fully surrounded by the audience and the orchestra and the singers perform on the same stage.
Luisotti, who served as Music Director of the San Francisco Opera from 2009 to 2018, is a frequent guest at Metropolitan Opera, La Scala in Milan, Vienna State Opera, and Teatro Real. Prior to his visit to Japan in October, he will be conducting Falstaff and La Traviata at the Vienna State Opera. Suntory Hall is eager to welcome him back on stage to lead Verdi's much-loved masterpiece.
Violetta is sung by Czech soprano Zuzana Marková, who has quickly established herself in opera houses around the world with a focus on Italian bel canto roles. Acclaimed for the beauty of her tone and sophisticated technique, she has made Violetta one of her signature roles, having recently sung it at the Teatro Comunale in Florence, Bolshoi Theatre in Moscow, and Atlanta Opera for her US debut.
Tenor Francesco Demuro, who made his Japanese debut as Ferrando in the Hall Opera® production of Così fan tutte in 2010, returns in the role of Alfredo. With his warm, mellow voice with a bright top and his passionate singing, he is a perfect Alfredo. The role of Germont is sung by Polish baritone Artur Ruciński, who is regularly invited to work with Gergiev and Barenboim and enjoys the trust of Luisotti. Suntory Hall is delighted to present these top international artists in this Hall Opera® production.

▼Date ▼Cast & Creative Team ▼Ticket & Booking ▼Synopsis
▼Production Note by Michiko Taguchi 
▼Video Message from Nicola Luisotti 

Presented by Suntory Hall
Special Supported by Daiwa House Industry Ltd, Inc. / Daiwa Securities Group
Under the Auspices of Ambasciata d'Italia / Istituto Italiano di Cultura

■Date

THURSDAY, OCTOBER 7, 2021 at 18:30 (Doors open 17:50)
SATURDAY, OCTOBER 9, 2021 at 17:00 (Doors open 16:20)



■Cast & Creative Team

Violetta Valéry: Zuzana Marková, Soprano
Alfredo Germont: Francesco Demuro, Tenor
Giorgio Germont: Artur Ruciński, Baritone
Flora Bervoix: Mae Hayashi, Mezzo-Soprano
Annina: Haruna Mito, Soprano
Visconte Gastone: Kei Takayanagi*, Tenor
Barone Douphol: Ko Miyagishima, Baritone
Marchese D'Obigny: Masataka Matoba, Bass
Dottor Grenvil: Masumi Goto, Bass

Conductor: Nicola Luisotti
Tokyo Symphony Orchestra
Suntory Hall Opera Academy & New National Theatre Chorus

Stage Director: Michiko Taguchi
Stage Manager: Hiroshi Koizumi
Set Designer: Sachiko Osawa
Lighting: Toshiro Nishida

* Cast Change
Due to the health reasons, Yusuke Kobori has withdrawn from singing the role of Visconte Gastone. Kei Takayanagi will take on this role.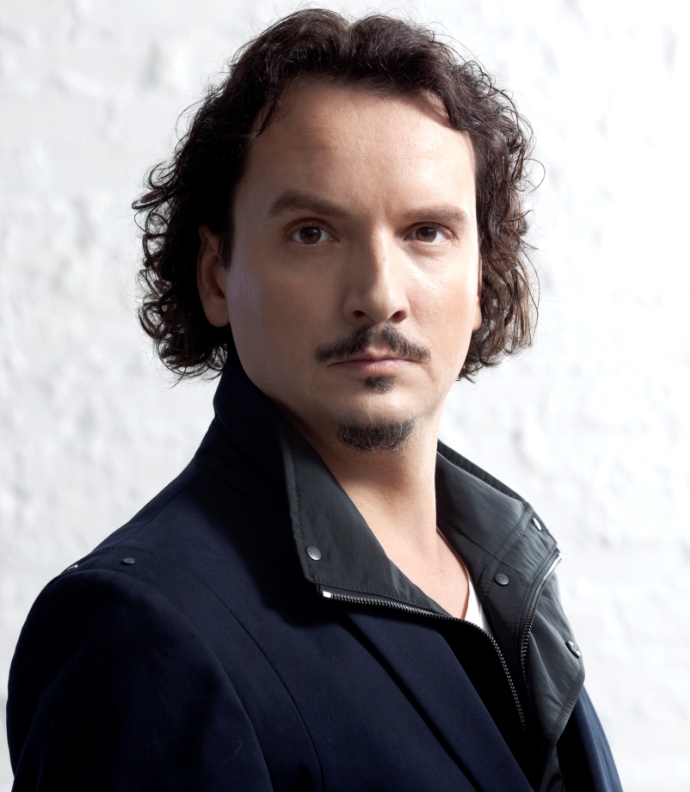 ■Synopsis

Act I
Set in fashionable Paris in the late 1840s. At a party, beautiful courtesan Violetta is introduced to a naïve young gentleman, Alfredo, who is in love with her.
Violetta is suffering from tuberculosis. She has not found true love in her life of fleeting pleasures, so she is touched by Alfredo's declaration of love, but is also confused by her sudden desire to love and being loved.

Act II, Scene 1
Violetta and Alfredo are now living together in the countryside. However, Violetta had been supporting this life by selling her possessions. When Alfredo learns this, he immediately leaves for Paris to raise money.
In his absence, she receives a visit from Alfredo's father, Giorgio Germont. He appeals to her that their relationship will threaten his daughter's marriage, and asks her to part with him. Violetta gives in and agrees to sacrifice her love, and when Alfredo returns, she tells him that she loves him and then leaves. Alfredo believes she abandoned him to return to society life, and goes after her despite his father's attempt to stop him.

Act II, Scene 2
Alfredo arrives at the masked ball and awaits Violetta. When she arrives with her former patron Baron Douphol and sees Alfredo, she becomes worried that he will challenge the baron to a duel. Alfredo, unaware of the truth of the matter, throws his winnings at the gaming table at her. The party guests rebuke him, and the baron decides to fight a duel.

Act III
During the Paris Carnival. Violetta is mortally ill. Her only hope lies in a letter from Germont, who reports that Alfredo now knows about her sacrifice, and is on his way to her. She despairs that there will be no salvation for the fallen woman. At that moment Alfredo arrives and they are reunited. But she knows it is too late.

Production Note
La Traviata is the most famous and most performed opera in the world.
It is based on the novel La Dame aux Caméllias by Alexandre Duma fils, which he wrote in 1848 following his own experiences. The novel became an instant bestseller, and the following year he adapted it for the stage. In 1852, Verdi saw the play at the Théâtre de Vaudeville in Paris, and immediately decided to set the story to music.
He commissioned Francesco Maria Piave to write the libretto, and the work was composed at an astonishing speed, having its premiere in 1853. However, Verdi's title is totally different to the original, La Dame aux Caméllias. La Traviata in Italian means "the fallen woman" or "the woman led astray". Taking a different approach from his previous operas which dealt with historical characters, Verdi portrayed himself and contemporary real life in this opera, making an accusation against society.
Opera is indeed a synthesis of the arts. However, Hall Opera® is a way of staging where one can concentrate on the music. Here, the aural senses should never be disturbed by the visuals. Verdi gives all the stage directions in the score. My job as director is to guide the singers to express this into a drama, and not to go "astray". After all, this year's Hall Opera® is Verdi's La Traviata.

Michiko Taguchi, Director
Video Message from Nicola Luisotti