Our philosophy: the founding spirit of Suntory Group
Suntory Hall, Tokyo's first ever dedicated concert hall, opened its doors in autumn 1986 with the lofty goal of pursuing 'the world's most beautiful sound'. The hall was also the realisation of a dream long held by Keizo Saji, president of Suntory Ltd. at that time.
Across many generations, the Suntory Group has been deeply involved in cultural and social contribution activities based on the belief of its founder, Shinjiro Torii, that businesses should be implemented under the spirit of 'Giving back to society'. He believed that profits gained from business should be used in three ways: to improve services for customers, to expand business, and to give back to society. Today, Suntory Hall reflects this spirit in all its activities.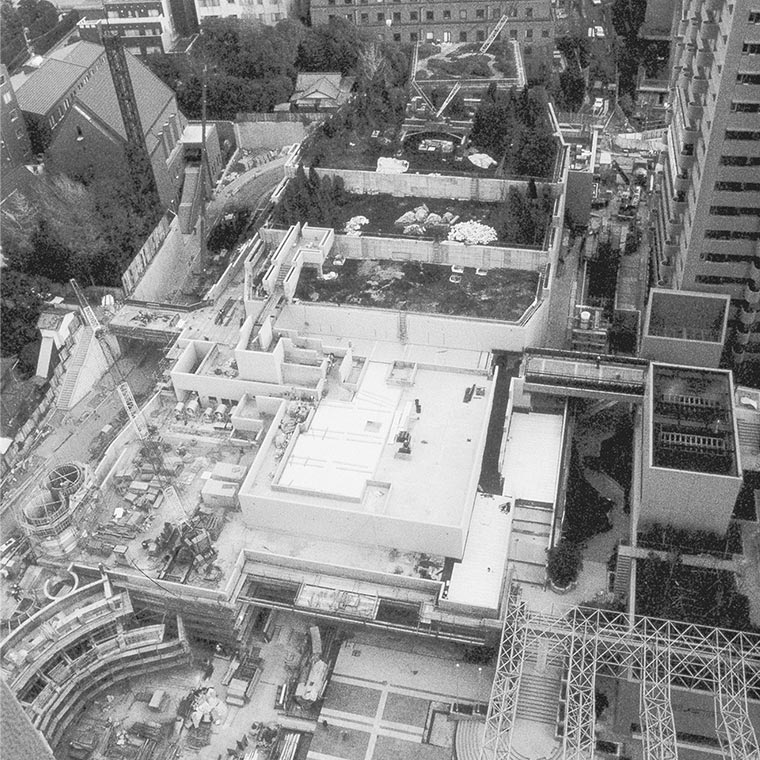 Tokyo's first dedicated concert hall
Suntory Hall was groundbreaking in two respects when it first opened. One was the emphasis on achieving excellent acoustics as a dedicated concert hall. It was the first concert hall in Japan to adopt a vineyard-style seating arrangement, allowing the musicians and the audience to share an immersive music experience. The other was that the hall introduced new services that could be enjoyed pre-show and in the intervals to help embed a culture of concertgoing in Japan. Suntory Hall provided receptionists to guide the guests, a cloakroom, and a bar and refreshment lounge to create a new and enjoyable social space.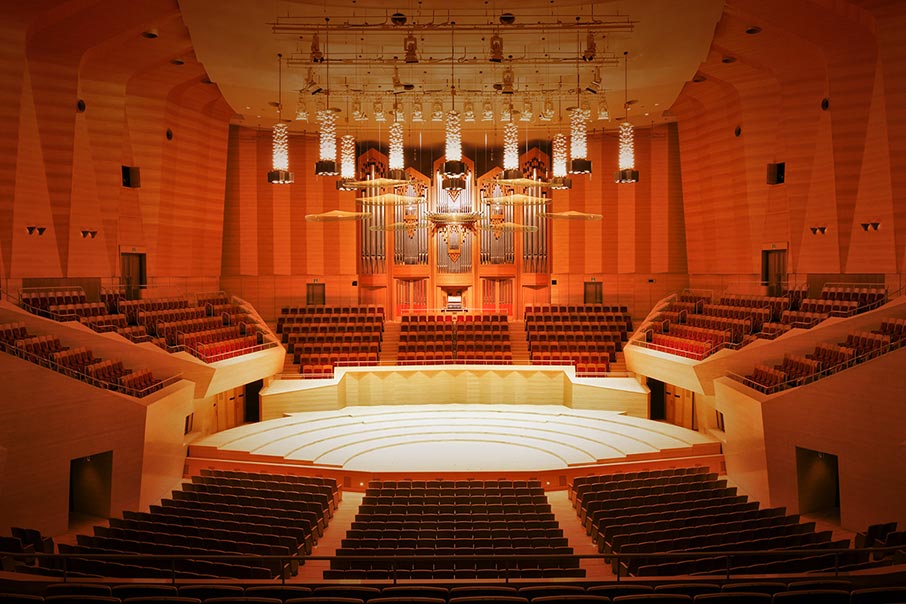 Suntory Hall-curated events in Main Hall and Blue Rose (Small Hall)
Moreover, since the very beginning, Suntory Hall has offered its own originally designed programmes as part of its mission. Suntory Hall's Summer Festival, a festival of contemporary music that has been held since 1987, and the Chamber Music Garden, an early-summer chamber music festival that began in 2011, the 25th anniversary of the hall's opening, today attract international attention.
To celebrate its 30th anniversary in 2016, Suntory Hall developed a diverse range of next-generation training programmes with a global perspective, such as partnership programmes with Carnegie Hall and exchange projects with overseas music colleges.
To Create Harmony with Society
In 2017, the entire hall underwent a large-scale renovation over a seven-month period — the largest such renovation in its history — to provide the guests with an even better experience.
In April 2012, a year after the Great East Japan Earthquake, Suntory Hall joined forces with the Vienna Philharmonic Orchestra (Wiener Philhamoniker) to launch the 'Vienna Philharmonic & Suntory Music Aid Fund' to provide ongoing support for areas affected by the disaster, and the entire country, through music. The fund is used to assist in promotion and concert activities.

Suntory Hall was the first concert hall in Japan to adopt vineyard-style seating whereby the audience sits around the stage. The goal of this seating style was to create 'the world's most beautiful sound'.
The logo of the Suntory Hall — a logo that has been used since its opening — is also based on the Japanese character of '響 Hibiki', which means 'resonance / beautiful sound'.
(The logo was designed by Takenobu Igarashi.)
The message 'Hibiki to the World' was crafted by Suntory Hall on its 30th anniversary to express a desire to deliver the 'Hibiki' loved and nurtured by many classical music fans in Japan to a more global audience so that it could be enjoyed by as many people as possible.