December 24 2021
SUNTORY HALL CHRISTMAS CONCERT 2021
Bach Collegium Japan "MESSIAH" since 2001
With Paid Live Stream and On Demand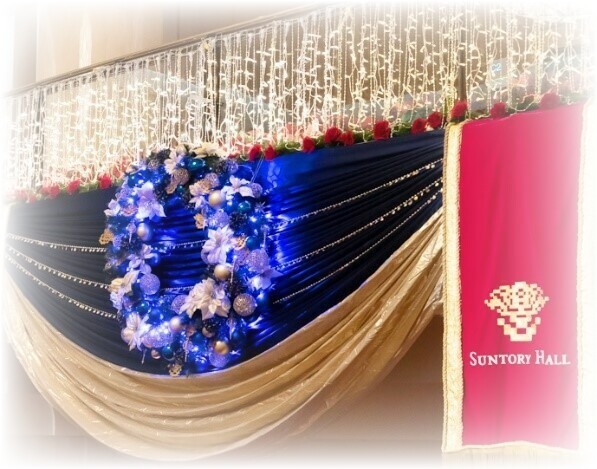 Celebrate Christmas at Suntory Hall

Suntory Hall is pleased to present Handel's seasonal masterpiece, Messiah, on Christmas Eve, performed by the internationally renowned baroque orchestra and chorus, Bach Collegium Japan (BCJ) directed by Masaaki Suzuki. Their Messiah at Christmas has become a popular annual event at Suntory Hall, and this year it celebrates its 20th anniversary.
As in last year, BCJ's performance of Messiah at Suntory Hall will be streamed (Paid Live Stream and On Demand), available to an international audience.

■Date & Time
Friday, December 24 2021 18:00 (JST) (Doors open 17:10)
Approx run time: 190 mins (incl. 1 intermission)

■Performers
Director: Masaaki Suzuki
Chorus & Orchestra: Bach Collegium Japan
Soprano: Rachel Nicholls
Alto (Mezzo-Soprano): Ayako Yukawa
Tenor: Satoshi Nishimura
Bass: Benjamin Bevan

■Live Concert
S ¥10,000 A ¥8,500 B ¥7,000 P¥4,500 Student ¥1,000

■Live Stream & On Demand
¥2,500
* On Demand Period: Saturday, December 25, 2021 18:00 – Thursday December 30, 2021 23:00 (JST)
Booking opens at December 1, 2021

Presented by Suntory Hall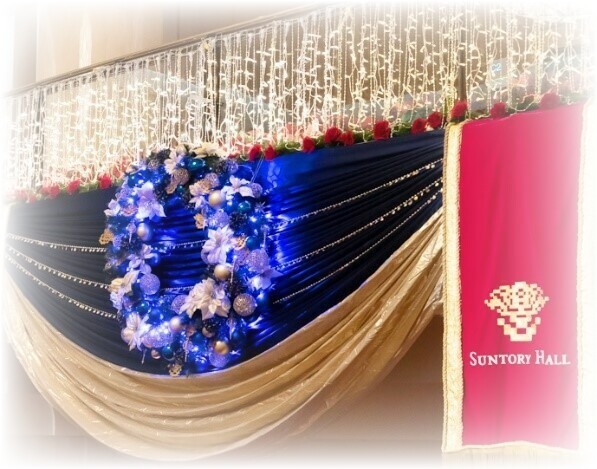 Masaaki Suzuki talks about Handel's Messiah
Handel's Messiah, a work that tells the story of the life of Christ, resonates especially at Christmas when we celebrate the birth of the Saviour.
"You will hear beautiful voices, and in many scenes you will feel comfort . You will enjoy the sound of the chorus and the voices of the four soloists. With instrumental accompaniment, some pieces are meditative, some are brilliant, and there is also a relaxed simplicity – the work has so many expressions" explains Masaaki Suzuki.
He is the director of Bach Collegium Japan (BCJ), an orchestra and chorus made up of players specialising in period instruments. Their performance of the complete Messiah at Suntory Hall is a popular event during the Christmas season and is now in its twentieth year.
"In Britain and America, Messiah is a seasonal fixture, but I am pleased that so many people in Japan attend our performance. I think it's significant that we perform the work every year."
For many people, it's not Christmas without Messiah.
The work opens with the solo tenor singing "Comfort ye, comfort ye my people, saith your God," and subsequently it tells the story of Christ's birth, crucifixion, and resurrection, including the joyous "Hallelujah Chorus". The organ and cello support the solo voices warmly, and the trumpet sets the festive mood. Suzuki wants to bring out the sound that the composer envisaged by performing on instruments that were used the eighteenth century, and above all wants to serve the music.
"The music will give comfort and solace, and it will also lift people's spirits. I'm sure the music will resonate with each person in different ways. It is full of joyous energy and a fitting work for these times. We are grateful that we can perform this work despite the pandemic."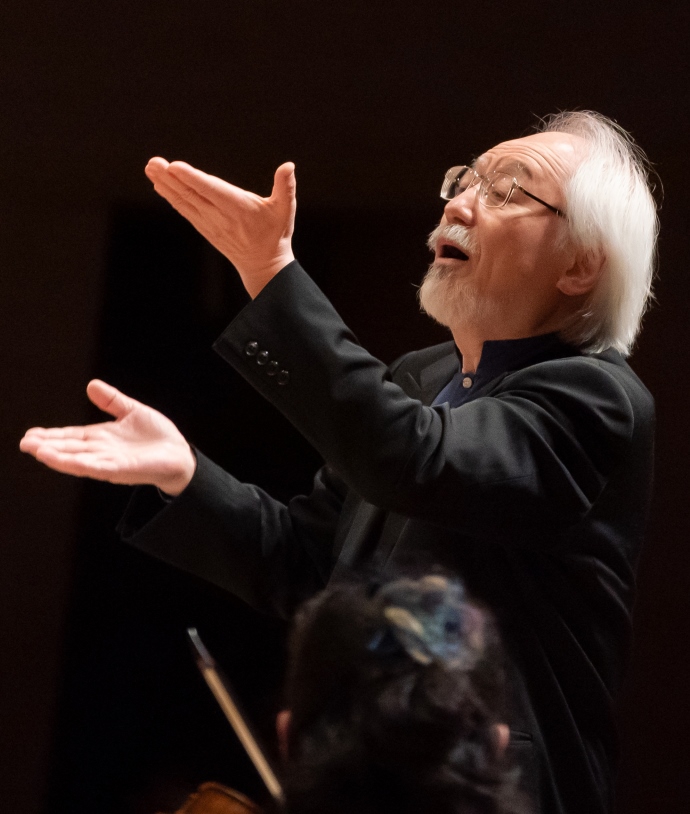 Masaaki Suzuki, direction
Since founding Bach Collegium Japan in 1990, Masaaki Suzuki has established himself as a leading authority on the works of Bach. He remains Music Director today, taking them regularly to major venues and festivals in Europe and the USA including Bachfest Leipzig and Lincoln Center and fostering an outstanding reputation for the expressive refinement and truth of his performances.
In addition to working with renowned period ensembles, such as the Orchestra of the Age of Enlightenment and Philharmonia Baroque, Suzuki is invited to conduct repertoire as diverse as Brahms, Britten, Fauré, Mahler, Mendelssohn and Stravinsky, with orchestras such as the Bavarian Radio, Danish National Radio, Gothenburg Symphony, New York Philharmonic, Orchestre Philharmonique de Radio France, NHK, Boston, and San Francisco symphony orchestras.
Suzuki's impressive discography on the BIS label, featuring all Bach's major choral works and complete works for organ, has brought him many critical plaudits - the Times wrote: "it would take an iron bar not to be moved by his crispness, sobriety and spiritual vigour". 2018 marked the triumphant conclusion of Bach Collegium Japan's epic recording of the complete sacred and secular cantatas initiated in 1995 and comprising sixty-five volumes. In 2020, the ensemble won a Gramophone award in the choral category for their recording of St. Matthew Passion.
Suzuki combines his conducting career with work as an organist and harpsichordist. Founder and Professor Emeritus of the early music department at the Tokyo University of the Arts, he was on the choral conducting faculty at the Yale School of Music and Yale Institute of Sacred Music from 2009 until 2013, where he remains affiliated as principal guest conductor of Yale Schola Cantorum.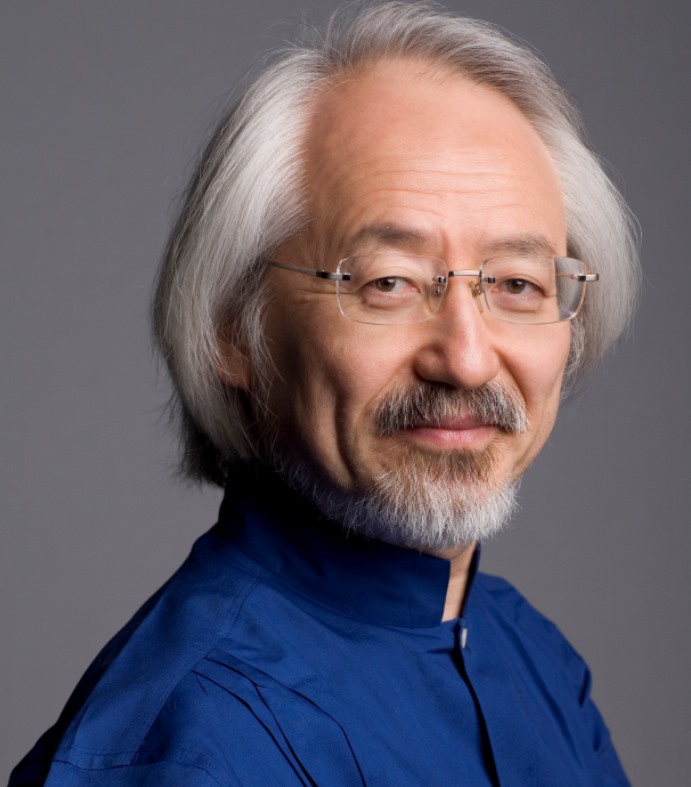 Bach Collegium Japan, chorus & orchestra
Bach Collegium Japan was founded in 1990 by Masaaki Suzuki its inspirational Music Director, with the aim of introducing Japanese audiences to historically informed performances of great works from the baroque period. Comprised of both period instrument orchestra and chorus, their activities include an annual concert series of Bach's cantatas and a number of instrumental programmes. The award-winning ensemble is now exploring classical repertoire, having released a recording of the Mozart Requiem in November 2014 and subsequent discs of Mozart's Great Mass in C Minor, which won the Choral category in the 2017 Gramophone Awards, Beethoven Missa Solemnis and Beethoven Symphony No. 9.
Bach Collegium Japan has established a formidable international reputation through their acclaimed recordings on the BIS label of the major choral works of Johann Sebastian Bach. 2014 saw the triumphant conclusion of their recorded cycle of the complete Church Cantatas, a huge undertaking initiated in 1995 and comprising over fifty CDs; this major achievement was recognised with a 2014 ECHO Klassick 'Editorial Achievement of the Year' award. Their recording of Bach Motets was honoured with a German Record Critics' Award (Preis der Deutschen Schallplattenkritik), Diapason d'Or de l'Année 2010 and also in 2011 with a BBC Music Magazine Award. They have also recently released a box set of the Secular Cantatas, a first disc of Harpsichord Concerti under the leadership of Masato Suzuki, the group's Principal Conductor, and a new recording of the St Matthew Passion which received a Gramophone Award in 2020.
Bach Collegium Japan and Masaaki Suzuki have shared their interpretations across the international music scene with performances in venues as far afield as Amsterdam, Berlin, Paris, Hong Kong, London, Los Angeles, Melbourne, New York and Seoul, and at major festivals such as the BBC Proms, Edinburgh International Festival, Flanders Festival, Hong Kong Arts Festival, Bachfest Leipzig and New Zealand International Arts Festival.
In 2020 the ensemble marked its 30th anniversary with a European tour in addition to their regular series of concerts at Tokyo's Suntory Hall and Tokyo Opera City.
Rachel Nicholls, soprano
Rachel Nicholls is now widely recognised as one of the most exciting dramatic sopranos of her generation.
Following her debut at London's Royal Opera as Third Flowermaiden / Parsifal, she has sung a wide repertoire of baroque, classical and contemporary repertoire in opera and concert throughout the UK and Europe, including the Edinburgh Festival and BBC Proms, and forged a close relationship with Masaaki Suzuki and Bach Collegium Japan, with whom she made several recordings. Other conductors with whom she has worked include Sir Colin Davis, Sir Andrew Davis, Sir Mark Elder, Sir John Eliot Gardiner, Sir Simon Rattle, Sir Roger Norrington, Richard Hickox, Valery Gergiev, Daniele Gatti and Gianandrea Noseda.
She first came to notice as a dramatic soprano with her highly acclaimed performances as Brünnhilde for Longborough Festival Opera, culminating in complete Ring Cycles in 2013, followed by Isolde / Tristan und Isolde in 2014. In 2013 she sang Senta / Die fliegende Hollander for Scottish Opera and in 2014 Leonore / Fidelio for the Bergen National Opera.
Recent and future opera engagements include Isolde for the Théâtre des Champs Elysées, Oper Stuttgart, Oper Frankfurt, Teatro dell'Opera di Roma, Teatro Regio Turin, the Badische Staatstheater Karlsruhe, the Yomiuri Nippon Symphony Orchestra and Grange Park Opera, the title role in Elektra for Theater Basel and Karlsruhe, the title role in Salome in Hannover, Brünnhilde / Götterdämmerung in Taichung, Brünnhilde / Siegfried with Sir Mark Elder and the Hallé, Brünnhilde / Die Walküre for English National Opera, Senta for Grange Park Opera, Fidelio for Opera North and Lithuanian National Opera, Guinevere / Gawain for the BBC Symphony Orchestra, Jenifer / A Midsummer Marriage in the opening concert of the 21/22 season with the London Philharmonic Orchestra, Lady Macbeth / Macbeth for Karlsruhe and NI Opera, Eva / Die Meistersinger von Nürnberg for Karlsruhe and ENO. Concert engagements include Wagner's Wesendonck Lieder in Rome, Schoenberg's Gurrelieder in Tokyo, Britten's War Requiem in Lisbon, and a LeFanu world premiere with the BBCSO in the Barbican.
Rachel Nicholls was born in Bedford and in 2013 was awarded an Opera Awards Foundation Bursary to study with Dame Anne Evans with whom she still studies.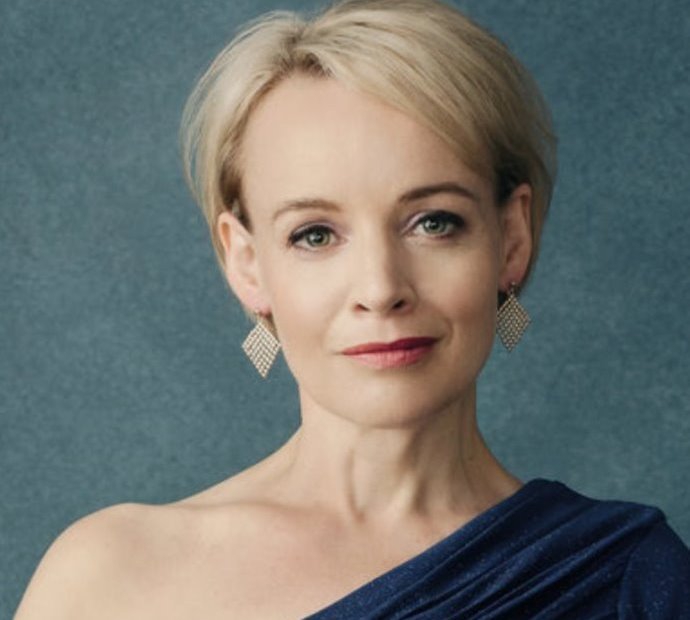 Ayako Yukawa, alto (mezzo-soprano)
The Japanese mezzo-soprano Ayako Yukawa graduated from the Kunitachi college of music in Tokyo where she worked with Rie Akiyama. In this college, she required her doctorate of singing in 2010 with the theme of Gabriel Fauré's La chanson d'Ève :"The creation of Eva's new image".
In 2017, she perfected her singing study at the Conservatoire à Rayonnement Régional de Paris (CRRP) in the Early Music Department, working with Fusako Kondo and Doris Lamprecht.
Passionate about Baroque music, Ayako Yukawa furthered her study in the Baroque Music Department of the CRRP, working with Stéphane Fuget, in his class of baroque opera.
She also works with Valérie Guillorit and Isabelle Poulenard to enrich her study and her repertory.
In 2018, she was selected as a member of La Formation de la Fondation Royaument, is entitled « Le nozze in sogno by Cesti – Eteocle e Polinice by Legrenzi » led by Christophe Rousset, Rita Dams, Stéphane Fuget and Roberta Salsi.
She received the 1st Prize of the singing contest Japan-France (Tokyo) in 2009, was a winner of the Japanese song contest at Sogakudo in 2012 and 2014.
In 2017, she received the 2nd Prize, the Prize of Lycéens and the Prize of the orchestra La Camerata of the international singing contest in Mâcon, and she was a finalist of the international contest of French lyrical singing in Toulouse (Concours international d'interprétation de la mélodie française de Toulouse).
For the opera, in France and Japan, she was : Ariane (Ariane by Massenet), Armida (Rinaldo by Händel), Orfeo (Euridice by Peri), Polinice (Eteocle e Polinice by Legrenzi), Scorbio (Le nozze in sogno by Cesti), Aristeo (L'Orfeo by Rossi), Vénus (Psyché by Lully), Tito (Il Tito by Cesti), Penelope (Il ritorno d'Ulisse by Monteverdi), Zita (Gianni Schicchi by Puccini), Mrs. Quickly (Falstaff by Verdi), Ottone et Arnalta (L'incoronazione di Poppea by Monteverdi) et Cherubino (Le nozze di Figaro by Mozart) under the direction of Christophe Rousset, Stéphane Fuget, Maxime Pascal, Ryo Terakado, Yoshio Watanabe, Chikara Iwamura. She premiered contemporary compositions by Takashi Fujii and she sang as a soloist of oratorios in France and Japan under the direction of Michel Piquemal, Adam Vidovic, Yoshio Watanabe, Hiroshi Nagai. She also gives numerous recitals especially French symphonic poems in Tokyo, Minsk and Paris.
She regularly works as a member of Le Concert Spirituel under the direction of Hérve Niquet, Le Balcon under the direction of Maxime Pascal and Le Palais Royal under the direction of Jean-Philippe Sacros.
She currently lives in Paris, France.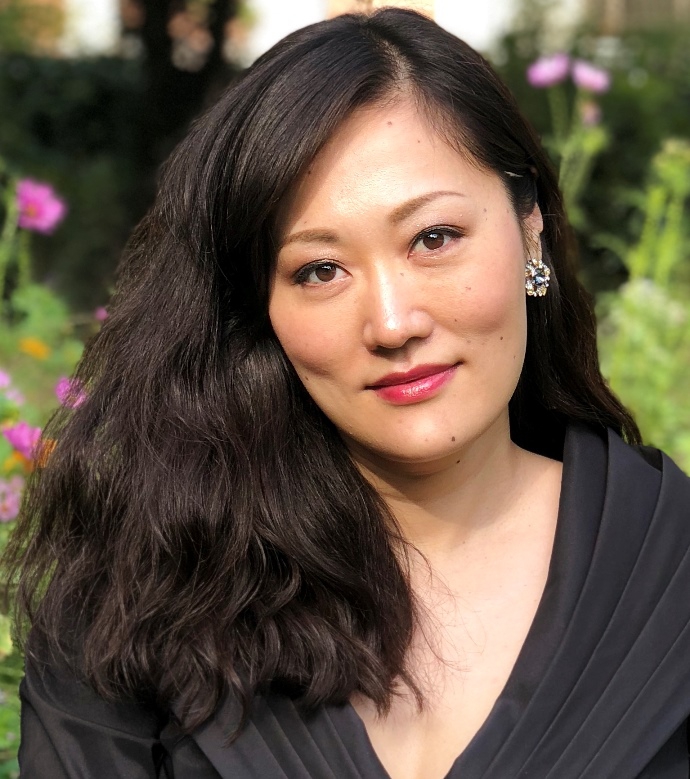 Satoshi Nishimura, tenor
Satoshi Nishimura graduated from the Music Department of Nihon University College of Art, and received a Master's degree from Tokyo University of the Arts. He won the Grand Prize in the Concorso Milano Music Arte; Second Prize as well as the Awards Committee Chairman's Special Prize at the Riccardo Zandonai International Competition; and the First Prize and Audience Prize at the Music Competition of Japan.
Nishimura performed Britten's "Nocturne" with the Mito Chamber Orchestra conducted by Kazushi Ono in 2013, and Mendelsshon's Symphony No.2 "Lobgesang".
In 2016, Nishimura made his European debut performing Mendelssohn's Symphony No.2 "Lobgesang" with the Barcelona Symphony Orchestra conducted by Kazushi Ono.
He received high praise from "La Vanguardia", the region's leading newspaper.
With Bach Collegium Japan, Nishimura made his first appearance performing J.S. Bach's Mass in B minor, conducted by Masato Suzuki, and in 2021 he appeared as soloist in the Mendelssohn oratorio "Elijah", conducted by Masaaki Suzuki.
In the field of opera, Nishimura has performed in productions including "La Traviata", "Madama Butterfly", "Un ballo in maschera", "The Magic Flute" and "Demon Pond".
In 2017 he gave an outstanding performance in the role of Loge in the Biwako Hall production of "Das Rheingold", conducted by Ryusuke Numajiri.
Satoshi Nishimura is a recipient of the Gotoh Cultural Award and the Idemitsu Music Award. He is a member of the Fujiwara Opera.
Benjamin Bevan, bass
Born into a family of musicians, Benjamin Bevan originally worked in the wine trade before studying voice at the Guildhall School of Music & Drama.
He made his UK operatic debut as Marcello La bohème for Scottish Opera, and has since sung Lescaut Manon, Fleville and Fouquier-Tinville Andrea Chenier and Riccardo I Puritani for the company. His other operatic appearances include Sprecher Die Zauberflöte and Henry Cuffe Gloriana (Royal Opera House); Lescaut Boulevard Solitude (Royal Danish Opera); Ferryman Curlew River (Opéra de Dijon); Dancaire Carmen, Rabbit in Alice's Adventures in Wonderland, Roderick Usher in Usher House, Lescaut Boulevard Solitude (Welsh National Opera); Der Haushofmeister Capriccio, The Speaker The Magic Flute and Notary Intermezzo (Garsington Opera); Baron Douphol La traviata (English National Opera); Pontius Pilate in a staged production of Bach's Johannes Passion (Nederlandse Reisopera); Sam Un ballo in Maschera and Geronte Manon Lescaut (Opera Holland Park); Achilla Giulio Cesare (English Touring Opera); Conte Le nozze di Figaro (MWO); title role in Faust Alberta by Simone Spagnolo (London); and Merriman and Lane in Gerald Barry's The Importance of Being Earnest under the baton of Thomas Adès (Barbican, London). He has also worked with Opera de Lausanne, Aix-en-Provence Festival, Glyndebourne Festival Opera, and Opera Holland Park.
Bevan performs regularly in concert throughout the UK and beyond, notable engagements including Handel's Messiah (Bach Collegium Japan; Minnesota Orchestra; Colorado Symphony Orchestra; The English Concert; Royal Liverpool Philharmonic; Royal Northern Sinfonia; Royal Scottish National Orchestra; Irish Baroque Orchestra); St. Matthew Passion, Beethoven's Missa Solemnis and 9th Symphony (Bach Collegium Japan); King Arthur (Paris; London; Manchester; Birmingham); Weihnachts Oratorium (Stavanger Symphony Orchestra & Monaco); St. Matthew Passion (Bach Collegium Japan; Royal Northern Sinfonia; BBC Philharmonic Orchestra; RTÉ National Symphony Orchestra; Bach Choir of the Netherlands); Mozart Requiem (Royal Philharmonic Orchestra); St. John Passion (Irish Chamber Orchestra; Barcelona and Madrid); B Minor Mass (The Three Choir's Festival); The Dream of Gerontius (Snape Maltings); Carmina Burana (BBC Concert Orchestra); Bach Cantatas (Perth International Festival, Australia); and Vaughan Williams Hodie (Leipzig Gewandhaus).
He has performed under the baton of many leading international conductors such as Sir Richard Armstrong; Cornelius Meister, Paul Daniel, Mazaaki Suzuki, Paul McCreesh; Martin André, Jac van Steen, Thomas Zehetmair, Thomas Adès, Harry Bickett, Francesco Corti, and Nicholas Kraemer.