As he embarks on his 9th season as Music Director, Andris Nelsons leads the distinguished Boston Symphony Orchestra (BSO) in their long-awaited return to Suntory Hall in November 2022. They will present three magnificent orchestral programs, with acclaimed pianist Dame Mitsuko Uchida joining them as soloist.

▼ Performers ▼ Details & Booking ▼ Related Programmes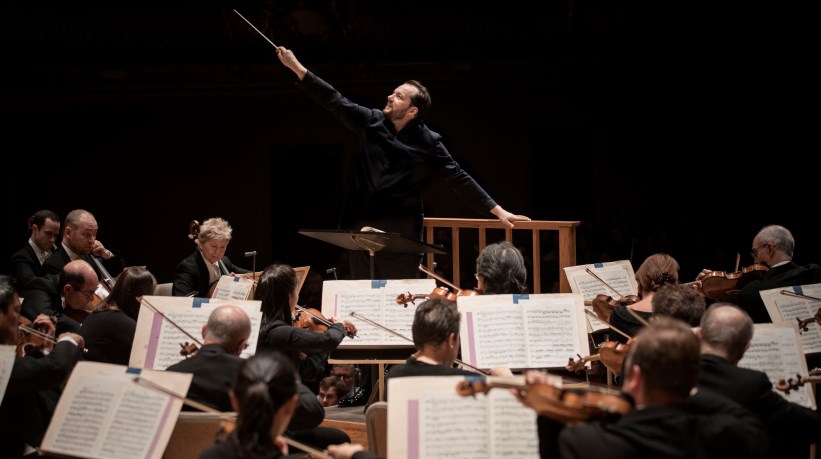 ■Performers


Andris Nelsons, Conductor
Mitsuko Uchida, Piano (Nov 14)
Boston Symphony Orchestra
■Details & Booking


SUNDAY, NOVEMBER 13 | 16:00 (Doors open 15:20)  > Book Now
Mahler: Symphony No. 6 in A Minor
Gustav Mahler's intensely emotional Symphony No. 6, written in 1903–04, is arguably his most heartfelt symphonic statement — his wife Alma called it "the most completely personal of his works." The Sixth features three powerful and ominous hammer blows in its finale, which evidently represented for Mahler "three blows of fate."

MONDAY, NOVEMBER 14 | 19:00 (Doors open 18:20)  > Book Now
Beethoven: Piano Concerto No. 5 in E-flat Major, Op. 73, Emperor
(Mitsuko Uchida, Piano)
Shostakovich: Symphony No. 5 in D Minor, Op. 47
Japanese pianist Mitsuko Uchida joins Andris Nelsons and the BSO for the first concert of a multi-year collaboration in Ludwig van Beethoven's five piano concertos, beginning with his monumental Emperor. Criticism in the Soviet press of Dmitri Shostakovich's opera Lady Macbeth of the Mtsensk District put him in a precarious position with Soviet authorities. His response was the powerful and outwardly triumphant Fifth Symphony.

TUESDAY, NOVEMBER 15 | 19:00 (Doors open 18:20)  > Book Now
C. Shaw: Punctum (Orchestral Version) [Japanese Premiere]
Mozart: Symphony No. 40 in G Minor, K. 550
R. Strauss: Eine Alpensinfonie, Op. 64
Pulitzer Prize-winning American composer Caroline Shaw wrote her Bach-inspired Punctum originally for string quartet; the BSO-commissioned orchestral version was premiered in summer 2022. The second of his final trilogy of symphonies, composed in 1788, Wolfgang Mozart's riveting No. 40 in G minor is for many his most familiar symphony. Richard Strauss' amazingly vivid Alpine Symphony depicts the picturesque ascent and (much faster!) descent of a Bavarian mountain.
■Related Programmes


SATURDAY, NOVEMBER 12 2022 | 19:00 Blue Rose (Small Hall) > More info
Master Class by Principal of Boston Symphony Orchestra 〈Trumpet〉

SUNDAY, NOVEMBER 13 2022 | 10:30 Main Hall > More info
Open Rehearsal

THURSDAY, NOVEMBER 14 2022 | 11:00 Main Hall > More info
Andris Nelsons Conducts Boston Symphony Orchestra
School Program
Presented by Suntory Hall / Supported by KDDI CORPORATION / Under the auspices of Embassy of the United States of America