Corporate philosophy
We want to create a future where everyone lives a shining "life"
by supporting their everyday needs that vary from one another through our Monozukuri craftsmanship.
Through our passionate pursuit of science and technology, deeper understanding of people and nature, and offering of new value in the form of "delicious and healthy" products created from the blessings of nature, we will create new wellness experiences that benefit both people and the planet.
This will, in turn, lead to a healthier nature and a richer society.
In our lives, we have happy times, sad times, good times and bad times.
We see, eat, drink, communicate with others. These everyday activities give us various emotions and feelings and push us to keep going and propel us to the future.
We want to make everyone's "life" brighter and make the world richer.
That is the future vision of Suntory Global Innovation Center.
"Wellness" advocated by Dr. Hulbert Dunne (1961)

= The state of living a healthy and active lifestyle
= Positive daily habits that make your life better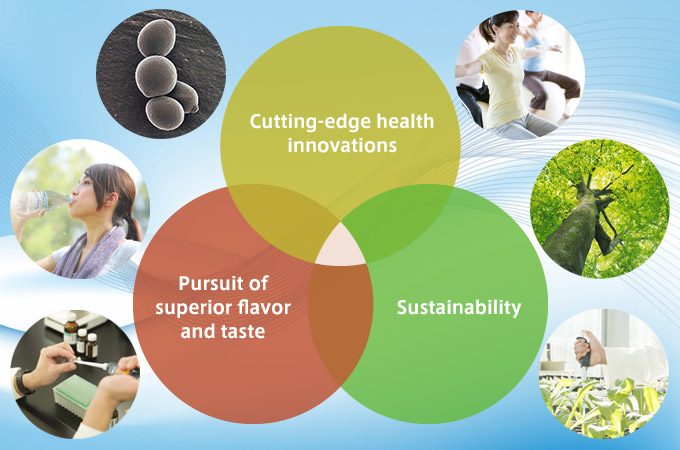 Brand Movie
We have drawn up a blueprint for what we want to achieve in the future.