STORIES
─The Front Lines of Sustainability Activities
Release date: April 27, 2023
SUN-co-NEsT, An Online Community Aiming to Balance Work and Parenting
SUN-co-NEsT is an online community launched for Suntory employees to widen the circle of smiles and happiness by recognizing diverse working models that balance work and raising children, learning from each other and supporting one another. Mana Shinohara of the Central Executive Committee, The Suntory Union, describes SUN-co-NEsT.
Heartfelt Voices Heard at an Internal Online Event
After I started working at Suntory in 2012, I worked in sales development for vending machines and in market planning for the beverage business before taking a year of maternity leave in 2017 and returning to work in 2018. At the time, I was subjected to biases such "a good wife, wise mother" and that self-sacrifice is a part of motherhood, and I was unsure of how to balance parenting and working. Around that time, I participated in a community of mothers who were dealing with the same issues via an outside seminar. This inspired me to organize an internal online event on the topic of issues faced by working parents. After the event, participants provided earnest feedback in a questionnaire, namely of feeling alone in facing these issues and how they still found their situation difficult even though support programs were available. This inspired me to found the SUN-co-NEsT community for Suntory employees involved in raising children.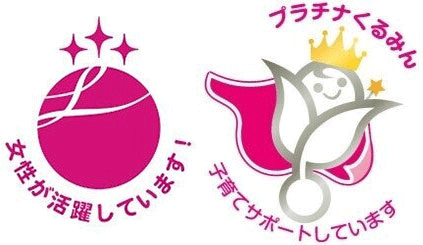 For Balancing Parenting and Work More Fun and Joyful
The SUN-co-NEsT community connects employees throughout Japan with a chat system where members can engage in conversation. It also has mechanisms for sharing challenges and knowledge related to parenting and career development and holds events for all employees. Community members are not only employees currently raising children but also employees who are awaiting the birth of a child and employees whose children are grown. This wide range of employees, who are both men and women, creates opportunities for a variety of information to be shared and for newer parents to gain insights and get advice from the experiences of members who have been parenting longer.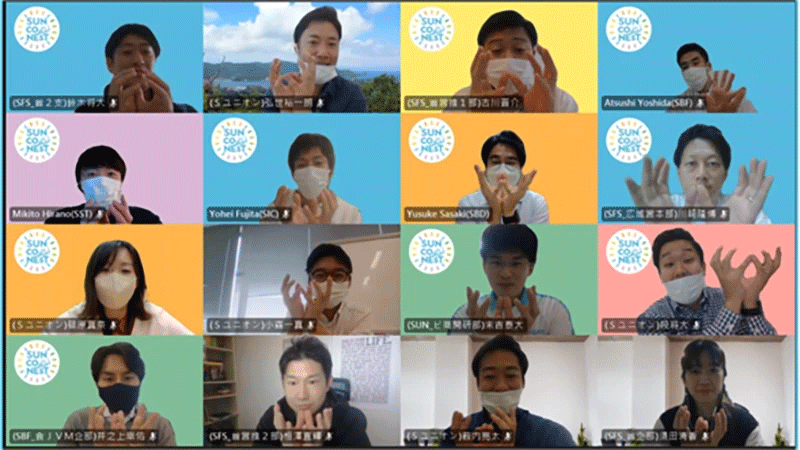 Thanks to SUN-co-NEsT, I myself feel freed from the assumptions and biases of people around me just by changing my way of thinking a little, and I have a clearer understanding of how I want to live my life. If you can have more confidence as you make choices for the things that come up, work and parenting become so much easier. And through the interactions I've had in the community, I've been able to see the importance of dialogue and listening and not just debating, and I've used this in my work as well.
The community initially started out with like-minded employees and now has grown to approximately 70 members. We are gradually growing the circle of happiness and smiles while supporting one another. Going forward, I want to deepen our ties further and also plan events for children and collaborations with outside groups to make working while raising children more fun and joyful.