August 22 - 28
Suntory Hall Summer Festival 2021
The annual celebration of contemporary music now forms an important part of Tokyo's summer music scene. An exciting programme, 7 days and 8 performances.

■Message from Matthias Pintscher



■The Producer Series ENSEMBLE INTERCONTEMPORAIN
From Paris into the World's Pioneers of "New Music"
In this series, each year a different producer is invited to curate a series of contemporary music from his/her unique point of view. This year's producer is the exceptional Ensemble Intercontemporain (EIC) from Paris, the first international producer in more than thirty-year history of the Summer Festival. The varied line-up consists of the Japanese premiere of Toshio Hosokawa's opera
Futari-Shizuka
― The Maiden from the Sea, commissioned and premiered by EIC in Paris in 2017, contemporary classics by Boulez, Ligeti and Lachenmann, as well as the new music of our age including works by Naoki Sakata and Matthias Pintscher.
▼ Details & Booking
■Theme Composer MATTHIAS PINTSCHER
Suntory Hall International Program for Music Composition No. 43 (Artistic Director: Toshio Hosokawa)
The Theme Composer series presents a portrait of a leading international composer, and commissions him/her a new orchestral work that is premiered during the festival. This year's theme composer, chosen by the current series director Toshio Hosokawa, is Matthias Pintscher (b.1971), who is also the Music Director of the aforementioned EIC. According to Hosokawa, Pintscher is "one of the most successful and highly regarded of the composers born around 1970." There will be a portrait of both his orchestral works and chamber music, and in the orchestral concert, the world premiere of
neharot
for orchestra (Suntory Hall commission) will be given by the Tokyo Symphony Orchestra, conducted by the composer himself. Also, Pintscher will lead a public Composition Workshop for young composers, which will provide a rare insight into his compositional mind.
▼ Details & Booking
■The 31st Competition of Yasushi Akutagawa Suntory Award for Music Composition
This award is presented to the most notable orchestral work by a Japanese composer premiered during the previous year (January-December 2020). Following the performance of the three nominated works, the jury (Jo Kondo, Naoki Sakata, and Keiko Harada) will conduct the deliberations on stage in public. This year, the works of Yu Kuwabara, Yoichi Sugiyama, and Takuya Harashima are nominated. The concert will be preceded by the world premiere of the new composition by Yasutaki Inamori, the winner of the 2019 award. There will also be chance for the public to vote for their favourite piece.
▼ Details & Booking
Presented by Suntory Hall
Sous le parrainage de Ambassade de France / Institut français
Cooperated by Kanagawa Prefectural Music Hall / ART TOWER MITO
Coordinated by Tokyo Concerts, Inc.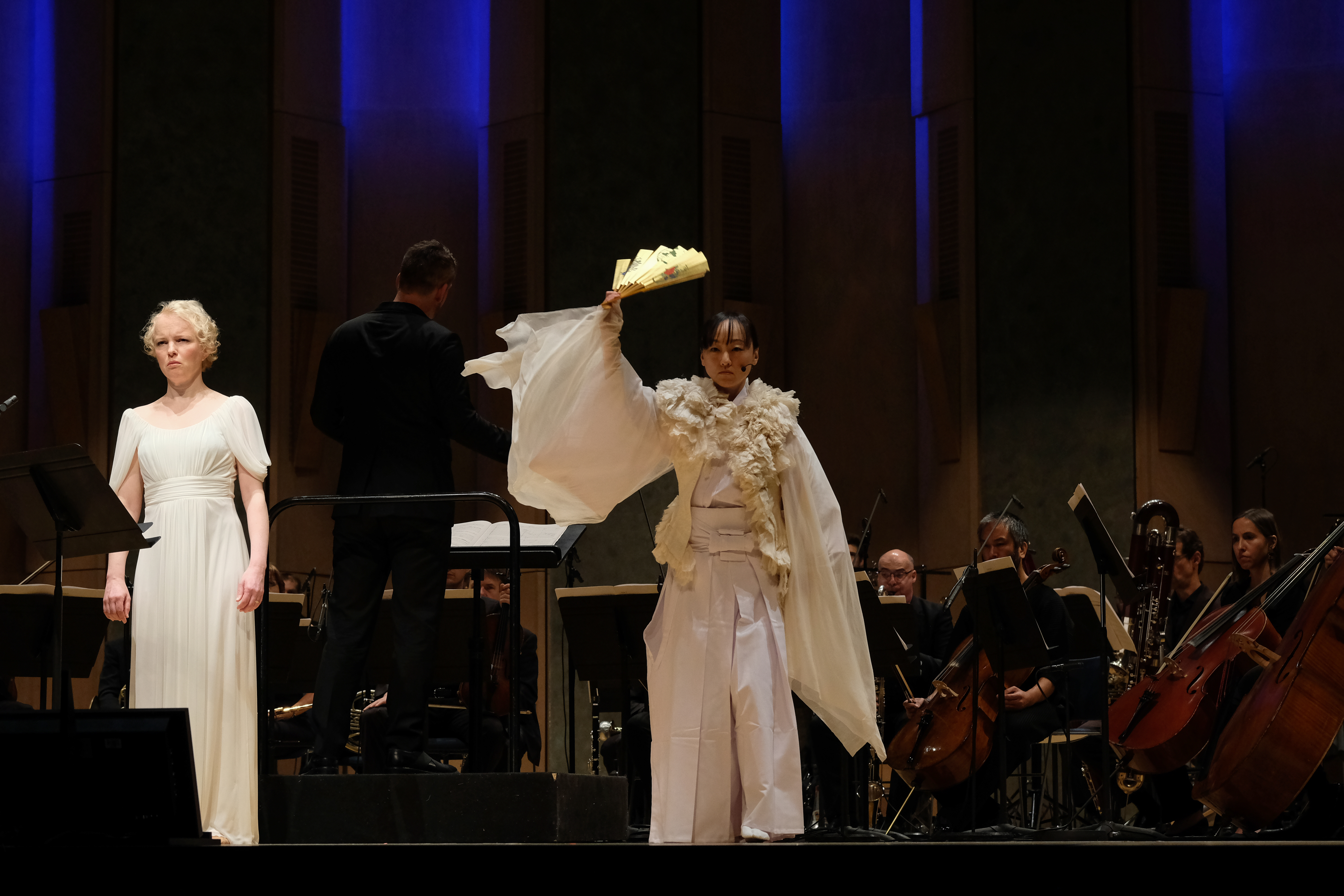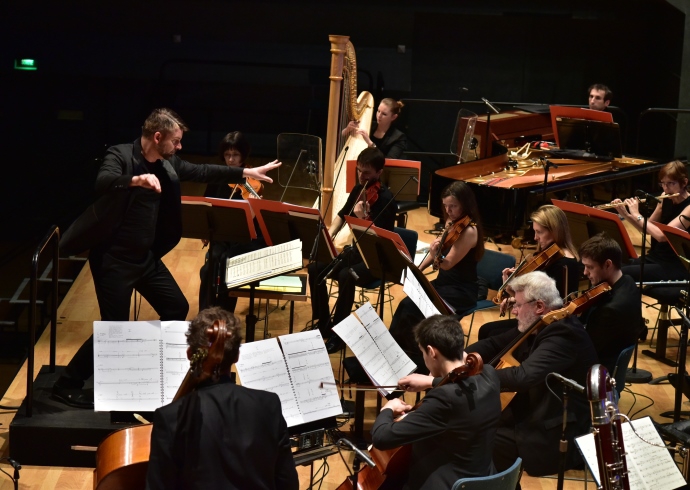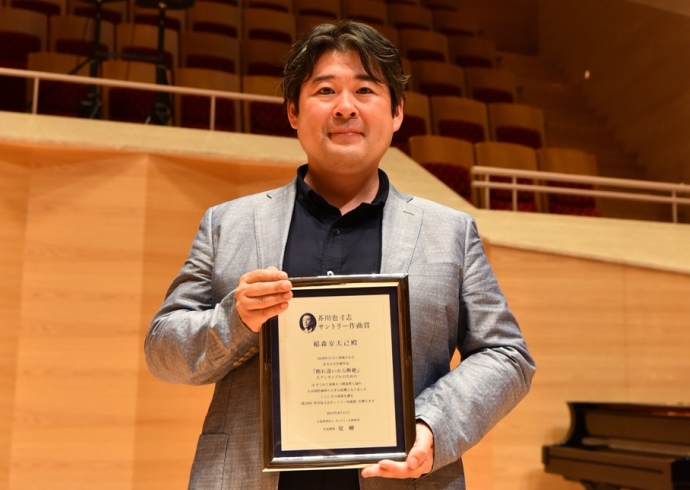 Details & Booking
■ The Producer Series ENSEMBLE INTERCONTEMPORAIN
From Paris into the World's Pioneers of "New Music"
SUN, AUG 22 18:00 Main Hall
East and West
> Book Now
Toshio Hosokawa: "Futari Shizuka" ― The Maiden from the Sea
(2017)[Japanese Premiere]
▼Video
Original Text (Japanese) by
Oriza Hirata
/ Based on
Futari Shizuka
, A Noh Play
(opera in 1 act (1 scene) / sung in English with Japanese surtitles / concert style)
Soprano:
Gustav Mahler (arr. Glen Cortese): Das Lied von der Erde (arr. for voices and chamber orchestra) (1908-09/2006)
Mezzo-soprano: Mihoko Fujimura, Tenor: Benjamin Bruns

Conductor: Matthias Pintscher
Ensemble Intercontemporain, Ensemble CMA

MON, AUG 23 19:00 Blue Rose (Small Hall)
EIC Ensemble > Book Now
Claire-Mélanie Sinnhuber: L'Impatiente de Balfour for Viola and Harp (2020) [Japanese Premiere]
Bastien David: Solo for Piano (2020) [Japanese Premiere]
Toru Takemitsu: And then I knew 'twas Wind for Flute, Viola and Harp (1992) ▼Video
Naoki Sakata: Puiser le reflet de la lune for Clarinet and Piano (2018)
Matthias Pintscher: beyond Ⅱ (bridge over troubled water) for Flute, Viola and Harp (2020) [Japanese Premiere]
Gérard Grisey: Vortex Temporum for Piano and Five Instruments (1994-96)

Flute: Emmanuelle Ophèle / Sophie Cherrier, Clarinet: Alain Billard / Martin Adámek, Harp: Valeria Kafelnikov, Violin: Diégo Tosi, Viola: John Stulz / Odile Auboin Cello: Eric-Maria Couturier, Piano: Sébastien Vichard

TUE, AUG 24 19:00 Main Hall
Contemporary Classics > Book Now
Helmut Lachenmann: "Mouvement (- vor der Erstarrung)" for Ensemble (1983/84)  ▼Video
Mark Andre: "riss 1" for Ensemble (2015-17/19) [Japanese Premiere]
Pierre Boulez: "Mémoriale ( ... explosante-fixe ... Originel)" for Flute Solo and Eight Instruments (1985) ▼Video
Flute: Sophie Cherrier
György Ligeti: Piano Concerto (1985-88)
Matthias Pintscher: "bereshit" for Large Ensemble (2013) [Japanese Premiere]
Piano: Hideki Nagano

Conductor: Matthias Pintscher
Ensemble Intercontemporain


▲ Back to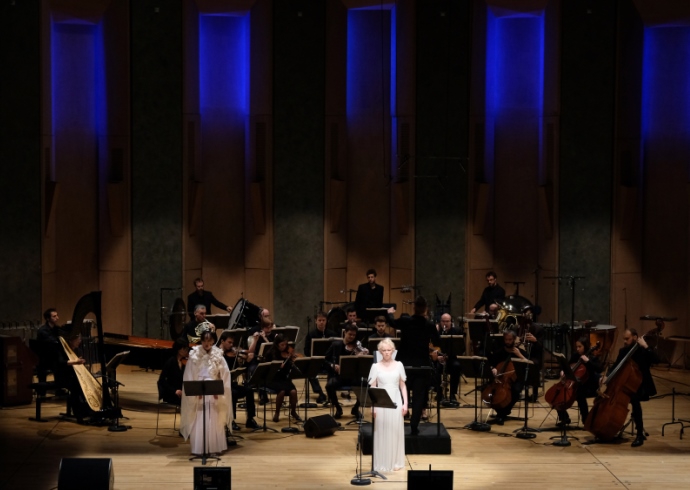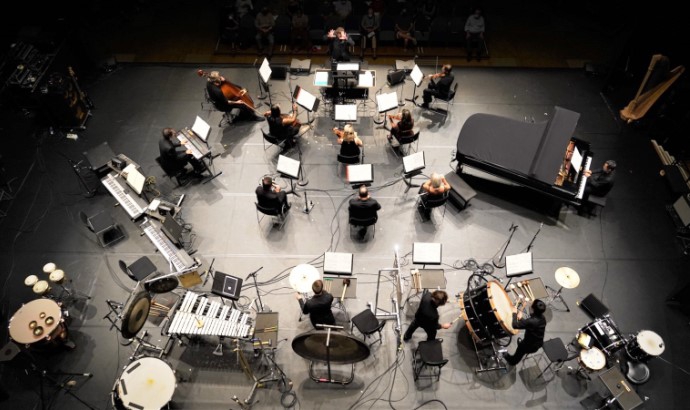 ■ Theme Composer MATTHIAS PINTSCHER
Suntory Hall International Program for Music Composition No. 43
(Artistic Director: Toshio Hosokawa)
WED, AUG 25 18:00 Blue Rose (Small Hall)
'petit' Boulez - short program for piano works -
> Book Now
Pierre Boulez:
Structures
for Two Pianos,
Book 2
(1956-61)
Piano Sonata No. 2
(1947-48)
Piano: Dimitri Vassilakis, Hideki Nagano
WED, AUG 25 19:30 Main Hall
Chamber Music Portrait
> Book Now
Matthias Pintscher:Profiles of Light
for Cello and Piano (2012-15) [Japanese Premiere]
Piano: Dimitri Vassilakis, Hideki Nagano, Cello: Eric-Maria Couturier
sonic eclipse
for Trumpet Solo, Horn Solo and Ensemble (2009-10) [Japanese Premiere] 
▼Video
Trumpet Solo: Clément Saunier, Horn Solo: Jean-Christophe Vervoitte
Conductor: Matthias Pintscher
[Ensemble] Flute: Yoshie Ueno, English Horn / Oboe: Shoko Ikeda, Clarinet: Kaori Tanaka, Clarinet / Bass-Clarinet: Takashi Yamane, Bassoon: Hidetaka Nakagawa, Trombone: Jules Boittin, Percussion: Yoshiko Kanda, Tamao Inano, Harp: Kazuko Shinozaki, Piano: Tomoki Akiyama, Violin: Tatsuki Narita, Kaoru Oe, Viola: Mari Adachi, Cello: Kei Yamazawa, Double Bass: Yuta Kato
THU, AUG 26 19:00 Blue Rose (Small Hall)
Music Composition Workshop
> Book Now
◎Lecture
Matthias Pintscher / Toshio Hosokawa
Interpreter: Kazuko Kurahara
◎Participants
Ryomei Miyashita: Semiosis Song II
for Clarinet and Violin
Kou Muramatsu: Syntax
for Cello
Koga Yano: ZAREGOTO
for Clarinet Solo
Suguru Wagatsuma: Harmoniphobia
for Clarinet and Violin
◎Performance
Violin: Yasutaka Henmi, Cello: Aki Kitajima, Clarinet: Hideo Kikuchi
FRI, AUG 27 19:00 Main Hall
Orchestra Portrait (Commissioned Work Program)
> Book Now
Matthew Schultheis: Columbia, In Old Age
(2020) [World Premiere]
Matthias Pintscher: un despertar
for Cello and Orchestra (2016) [Japanese premiere]
Cello: Yuya Okamoto
Matthias Pintscher: neharot
for Orchestra (2020)
[World Premiere, co-commissioned by Suntory Hall, Staatsoper Dresden - Staatsschauspiel Dresden, Los Angeles Philharmonic, Orchestre de la Suisse Romande, Festival d'Automne à Paris and Radio France]
Maurice Ravel: Rapsodie espagnole
(1907-08)
Conductor: Matthias Pintscher
Tokyo Symphony Orchestra
▲ Back to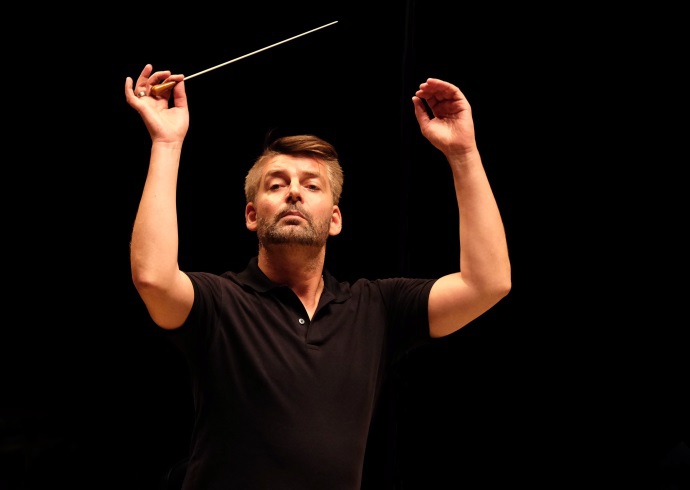 ■The 31st Competition of Yasushi Akutagawa Suntory Award for Music Composition
SAT, AUG 28 15:00 Main Hall  
> Book Now
Yasutaki Inamori: Hypomnemata
for Piano and Orchestra (2020-21)
[World Premiere, commissioned by Suntory Foundation for the Arts]
Piano: Shinichi Shiino
◎Nominated Works for the 31st Competition of Yasushi Akutagawa Suntory Award for Music Composition
Yoichi Sugiyama: Autoritratto
for Orchestra (2020)
Takuya Harashima: YOSEGI fashion
for Biwa and Orchestra (2020)
Biwa: Takuya Harashima
Yu Kuwabara: Time Abyss
for Seventeen Musicians Divided in Two Groups (2019-20)
* The 31st Yasushi Akutagawa Suntory Award awardee
▶ More info
Conductor: Yoichi Sugiyama
New Japan Philharmonic
◎Open Screening (Yuji Numano, MC)
Jury: Jo Kondo, Naoki Sakata, Keiko Harada
Supported by The Japan Federation of Composers Inc. / Japanese Society for Rights of Authors, Composers and Publishers / Japan Society for Contemporary Music
▲ Back to